Podium RVA


2021 Impact Report
---
---
---
Felt respected, included, and encouraged to try new things!
---
---
Were more interested in writing, wrote more often, and improved the skills they wanted to
"Writing allows me to examine my thought process, elaborate, and develop ideas that would otherwise be untouched."
Youth

love

how

writing

makes them feel.
---
---
"I feel more comfortable and relaxed when sharing with others."
---
of alumni surveyed currently in college
or the workforce
---
Podium Alumni have attended Virginia Commonwealth University, Virginia Union University, Old Dominion University, University of Virginia, University of Richmond, University of Mary Washington, College of William & Mary, and Mary Baldwin College.
---
---
---
---
"The creative possibilities, the accepting atmosphere, the caring mentors."
---
"I like Podium because it is a great, safe, and creative space to understand myself."
---
"I enjoy the time I get to spend with my friends and write and express myself."
---
---
Say writing makes them feel good and positive.
---
Agree that they improved their writing while in Podium programs.
---
Feel respected and included at Podium.
---
---
"Sometimes, I feel like people will not listen to me.
But my pencil and paper respect me"
---
Felt respected and included
---
Worked on improving the skills they wanted to work on
---
Felt Podium improved their English grade in shcool
---
Total Number of Youth Served in 2021: 366
---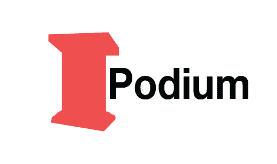 ---
---
Check out the full impact report!
---