---
---
Empowering youth ages 10 - 19 in Greater Richmond & the Tri Cities as confident, capable writers and communicators with the skills necessary to succeed in school, career, and life.
---
---
We envision a modern culture and economy where all Richmond youth can find a passion for writing and have the opportunity to share their voices.
---
---
---
The creative spirit that lives in all of us
---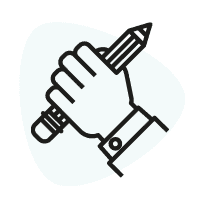 ---
the bravery needed to share one's writing
---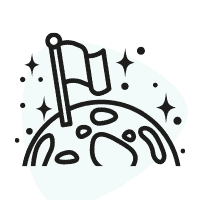 ---
the overwhelming impact that showcasing student writing brings to our community
---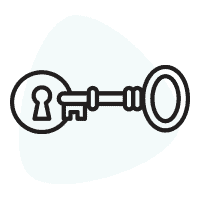 ---
the affirming influence of teachers and mentors dedicated to students' education
---
---
the power of effective writing
---
---
---
In 2008, David L. Robbins and Lindy Bumgarner founded Podium RVA to answer an all-too-frequent need in urban school systems. Throughout our country, a disparity exists between the opportunities available to youth in city schools versus those available to youth in surrounding counties.
Prior to Podium's founding, youth in Richmond's public schools (RPS) lacked many of the writing and creative platforms commonly available at nearby schools. Richmond youth are incredibly talented but are not often provided with the resources to showcase their voices and achievements.
The essence of Podium is youth creativity and imagination. Exploring writing as something you can do for yourself -- and yourself alone --allows students to control their narrative and create their own world. Podium is a platform for the voice and imagination of Richmond's youth writers.
Podium serves a diverse range of race, ethnicities, and genders, free of cost, in more than 400 hours of workshops to more than 400 youth each year. The creative content of these programs follows Education Northwest's 6+ Writing Trait model, aligns with international standards defined by the Weikart Center for Youth Program Quality, and is creatively infused by our own students. Youth are the ultimate decision makers regarding program direction, content, and design. It is Podium's long-term goal to create a culture that celebrates writing and advocates for every youth in Richmond to have their own platform for personal expression.
---
Podium's youth education approach is based on our model of intervention: Educate. Empower. Transform. This focuses on understanding values and experiences, collaboration, and empowering youth through active learning and engagement in planning, choice, and reflection. Programs meet every week, all year long and all conclude with a showcase and/or publication of youth writing. Programs serve a unique role in the community by:
---
Improving low youth reading and writing achievement
Increasing access to youth programs combining writing, communication, and leadership, and
Hosting safe and supportive spaces for youth to engage in personal development,grow self-confidence, and celebrate their achievements.
Podium has been featured as a Best Practice in the U.S. Mayor Newspaper, a national publication, for outstanding non-profit collaboration. Podium was also recognized by both the Richmond City Council and School Board in 2011 for outstanding service to improve youth literary achievement. Again in 2018, Podium received Richmond City Council recognition and a State General Assembly commending resolution for 10 years of service and dedication to Richmond City youth.
---
Learn How You Can Get Involved
View Podium's GuideStar Profile
---