Programs

for Youth
Ages 10-13
---
Writing and Communication
---
---
For youth ages 10-13, Podium partners with Boys & Girls Club of Greater Richmond, Higher Achievement, NextUpRVA, 21st Century Community Learning Centers, and The YMCA to offer youth workshops that demonstrate the value of writing and self-expression in the modern world. Concluding these workshops, youth are featured via publications and share their work via showcase performances.
---
Project Write Now & The Teen Scene
Programs such as Project Write Now! and The Teen Scene promote wellness, self expression, identity, and confidence through focused and fun workshops. There, youth discuss their ideas about identity, culture, and community while also learning the basics of several writing forms.
Similarly, The Weekly Word expands a love of writing and communication by growing confidence with journalism and broadcasting. Podium believes a strong foundation of this knowledge will pave the way for the future of broadcasting and journalistic integrity.
The STEAM Machine takes an active approach to expanding writing and communications skills while exploring topics of science, technology, engineering, and mathematics.
This program creates a supportive space for youth learning English to express and process experiences in both English and their native languages. Youth are able to build healthy communication practices with peers, adults, and family while sharing and celebrating their native culture.
---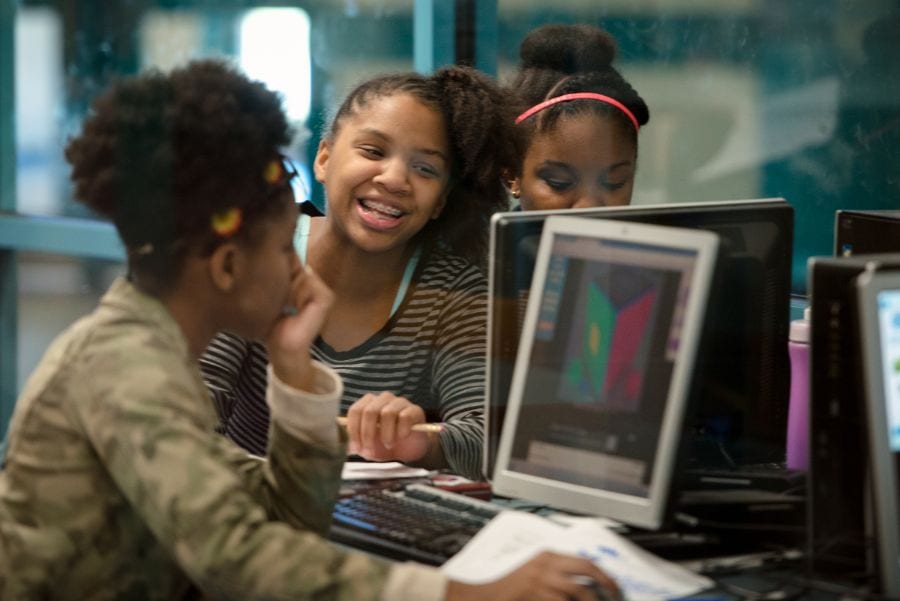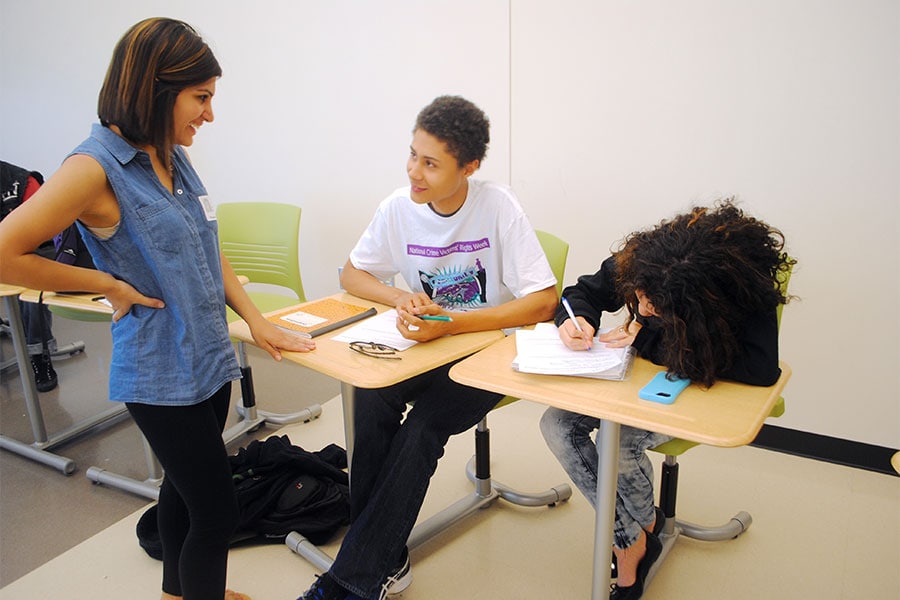 Professional Development and Personal Success
---
---
A preparation class for 8th graders to transition to high school. Topics include exploring high school expectations, choice and time management, creating goals, teamwork and healthy relationships, and applying to specialty/governor high schools.
A program for youth to learn about the critical monetary components of every-day life. Youth build tools needed for financial success by exploring employment, buying power and budgets, banking, debt, credit, and time-management.
---
---