Every Spring

, The Awesome Adult Spelling Bee
---
The bee is a casual, happy hour networking event that provides much-needed revenue for Podium's after-school programs for middle and high school-aged youth across Richmond. In 2019, Podium programs reached 500+ youth thanks to the success of last year's Bee. Proceeds fund literary programs for youth ages 10-19 in the greater Richmond area.
---
2021 Virtual Awesome Adult Spelling Bee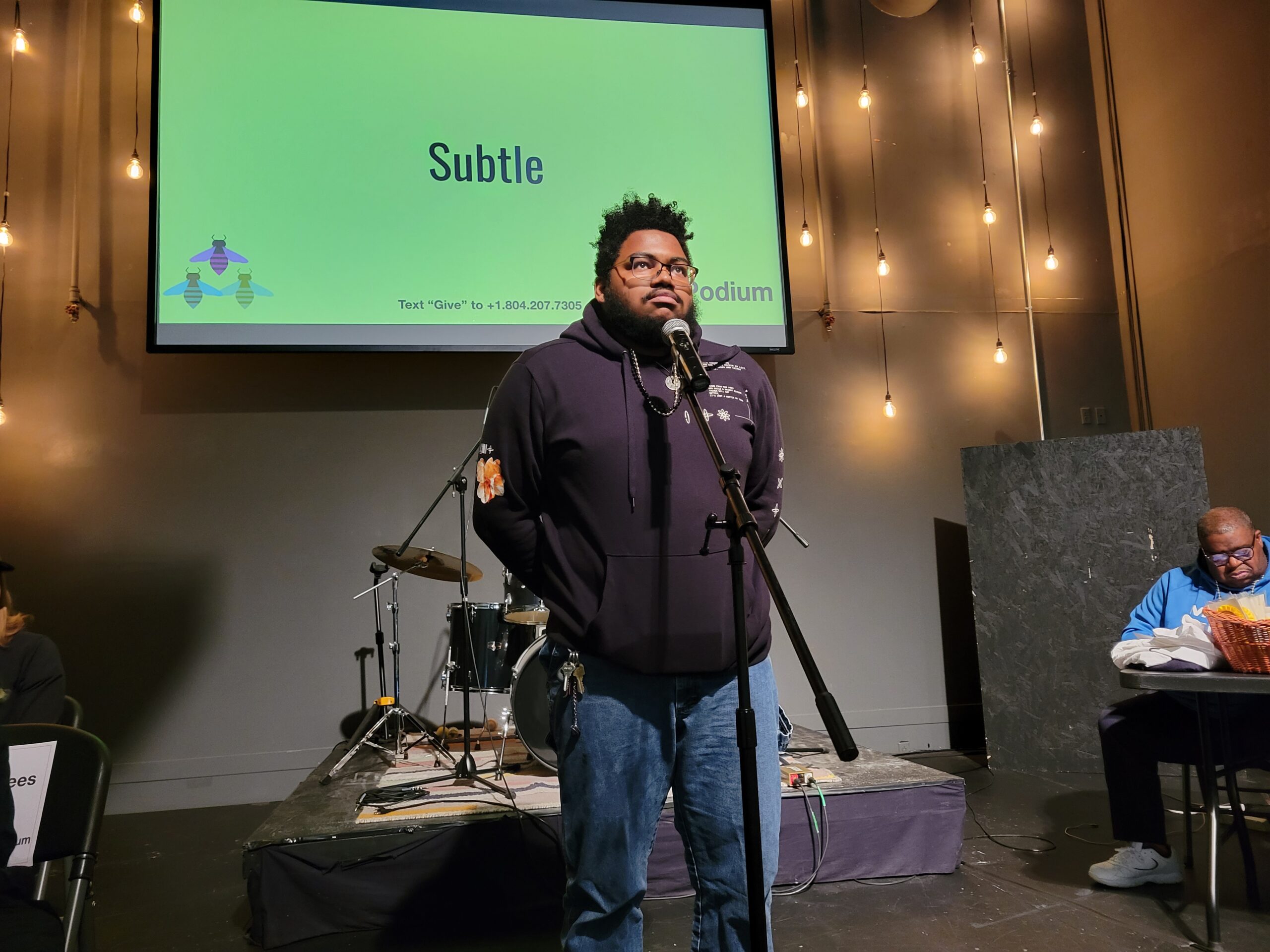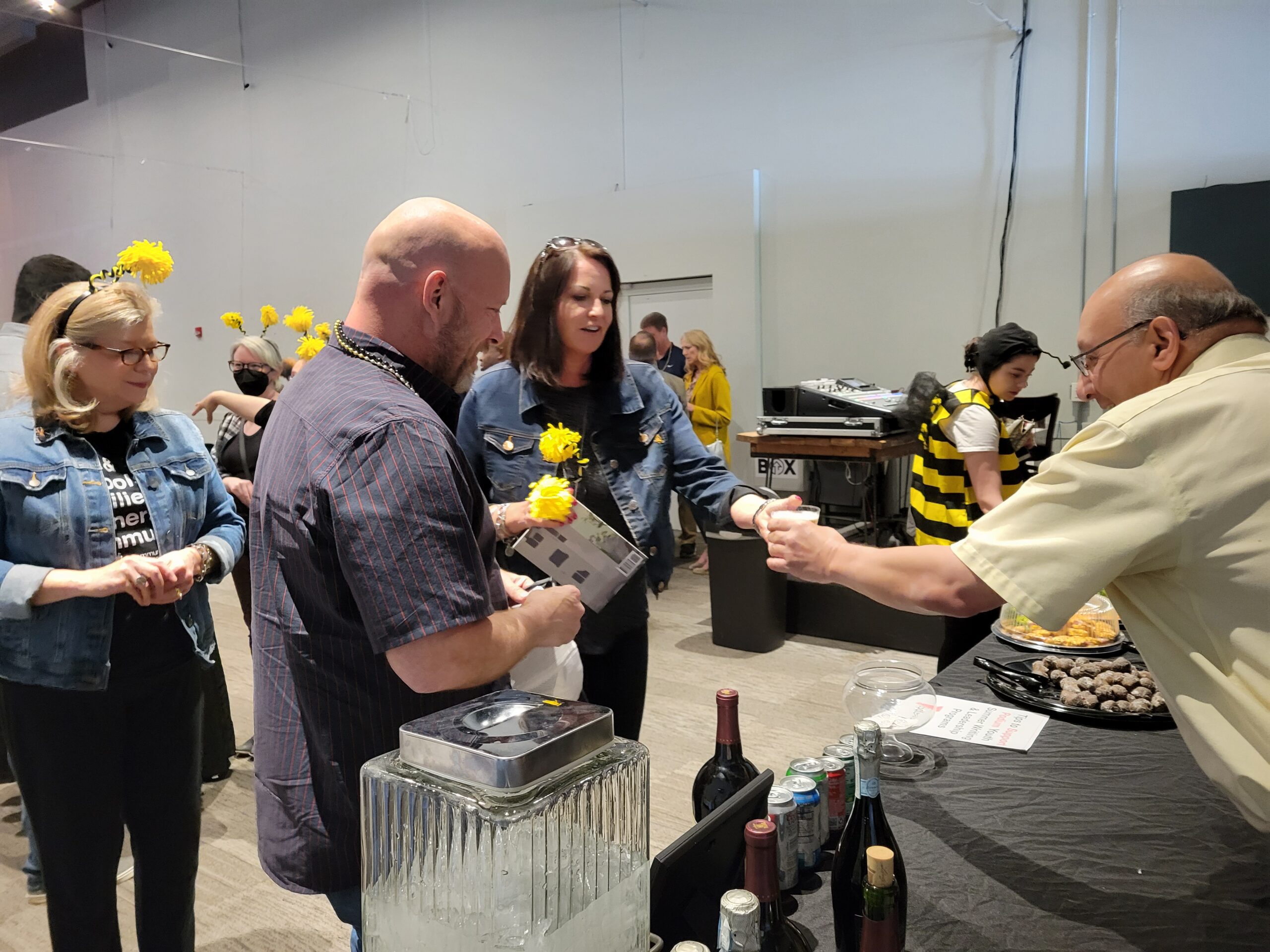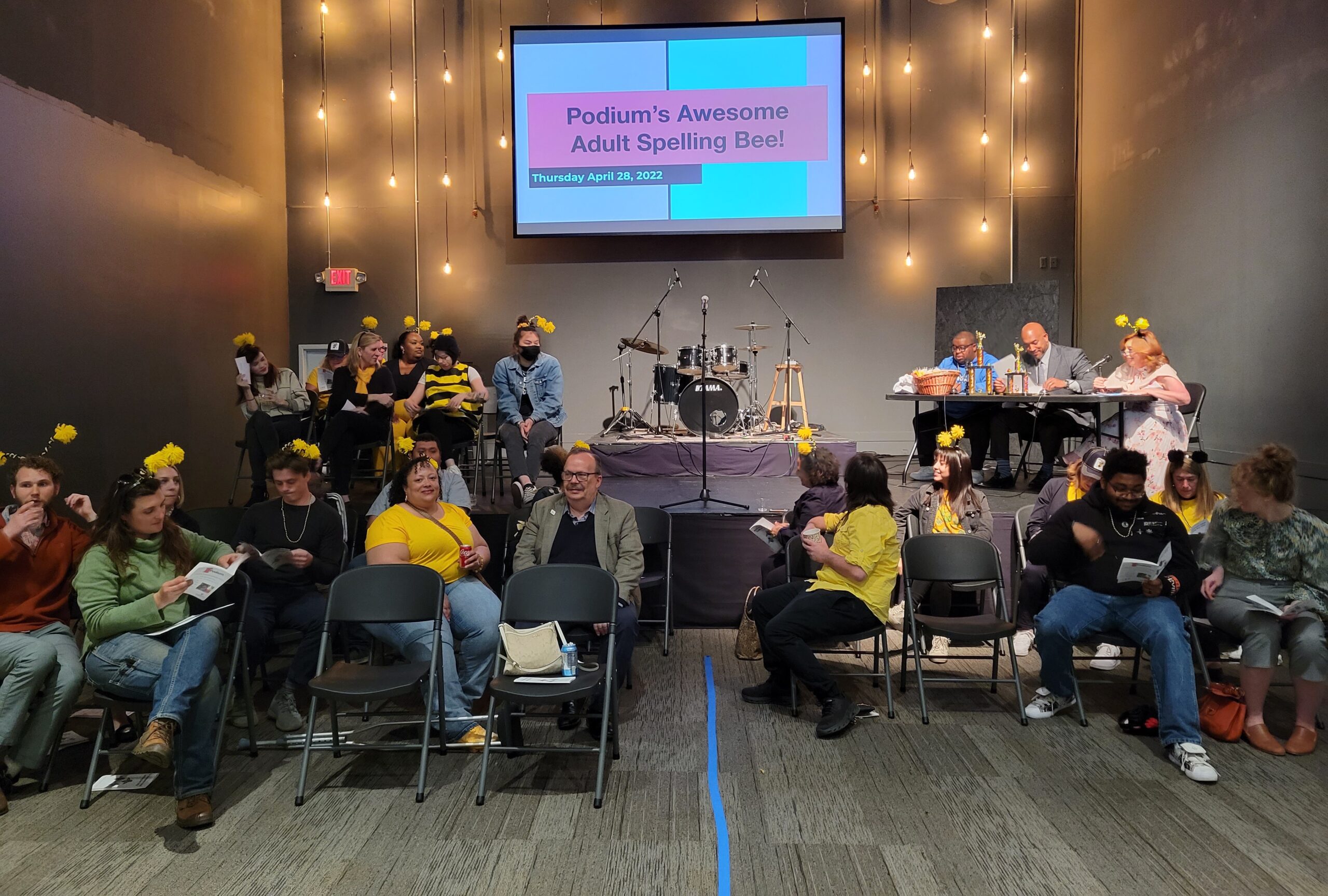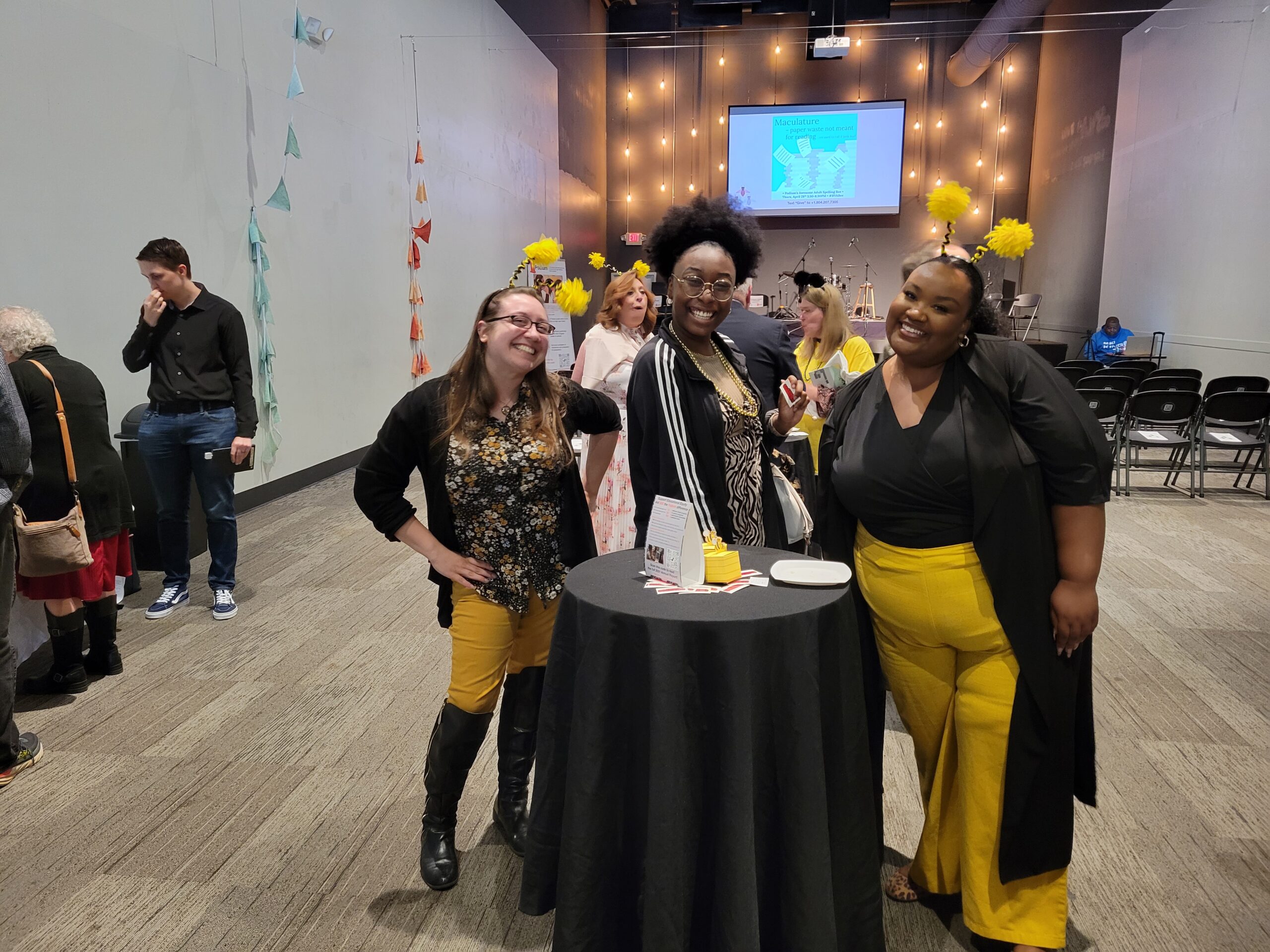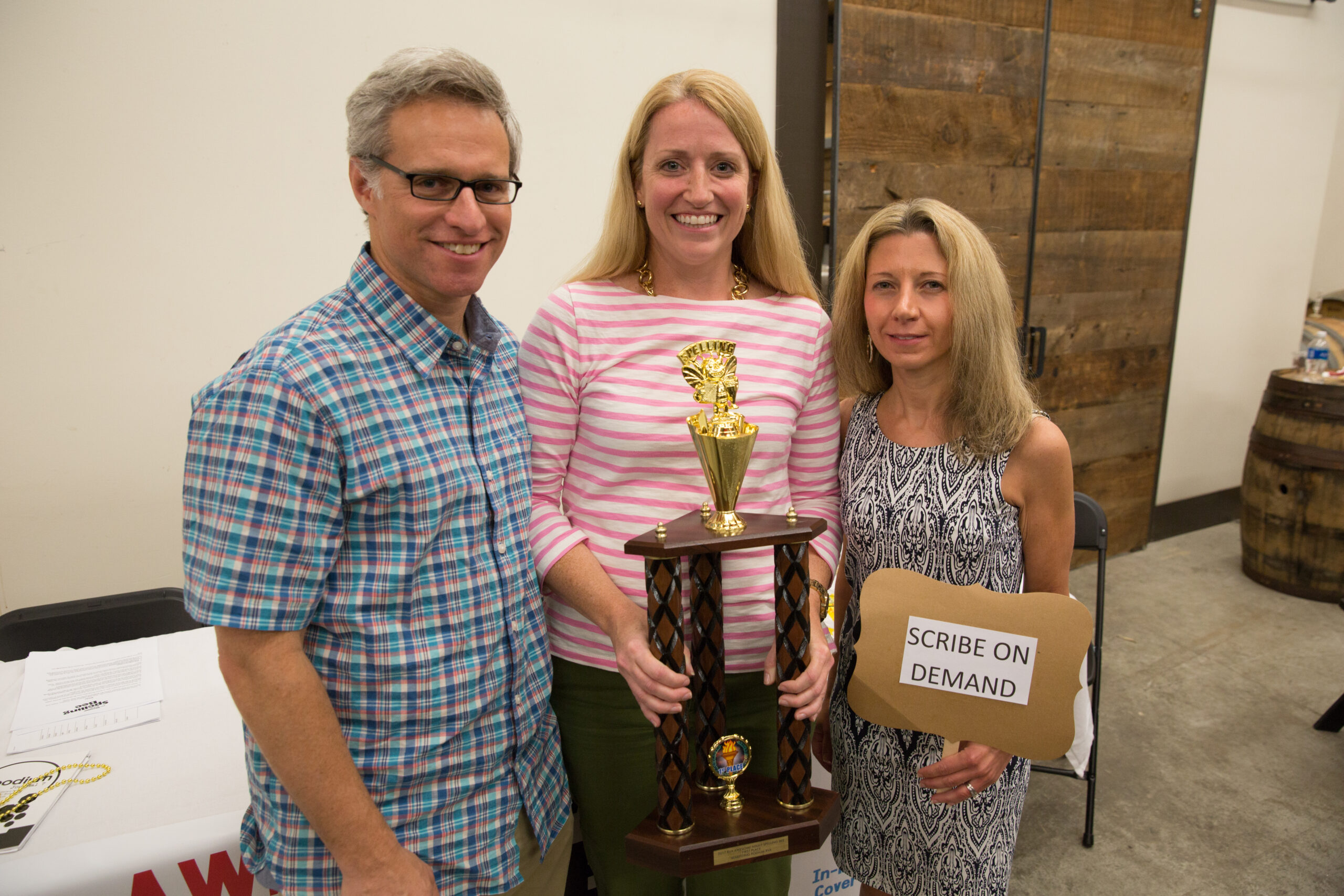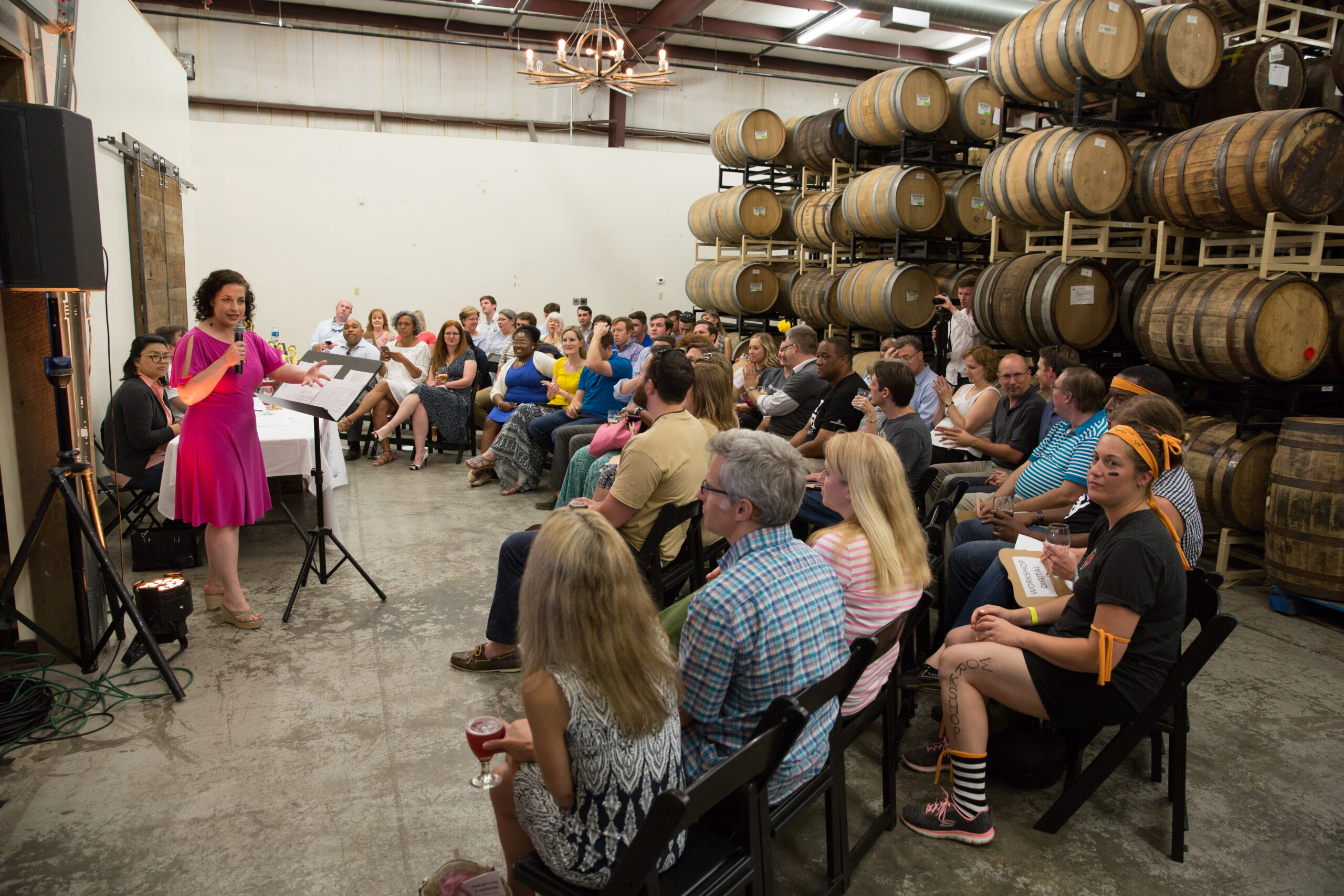 Every Fall

, The RVA Celebrity Dish
---
The RVA Celebrity Dish includes live music, "dishing" on our honorees, spoken word from Podium students, a silent auction, fun raffle items, and more. For more than 11 years, Podium has been helping Richmond youth build their writing, communication, and leadership skills in preparation for success in school, career, and in life.
---
---
2022 Dish at The Hippodrome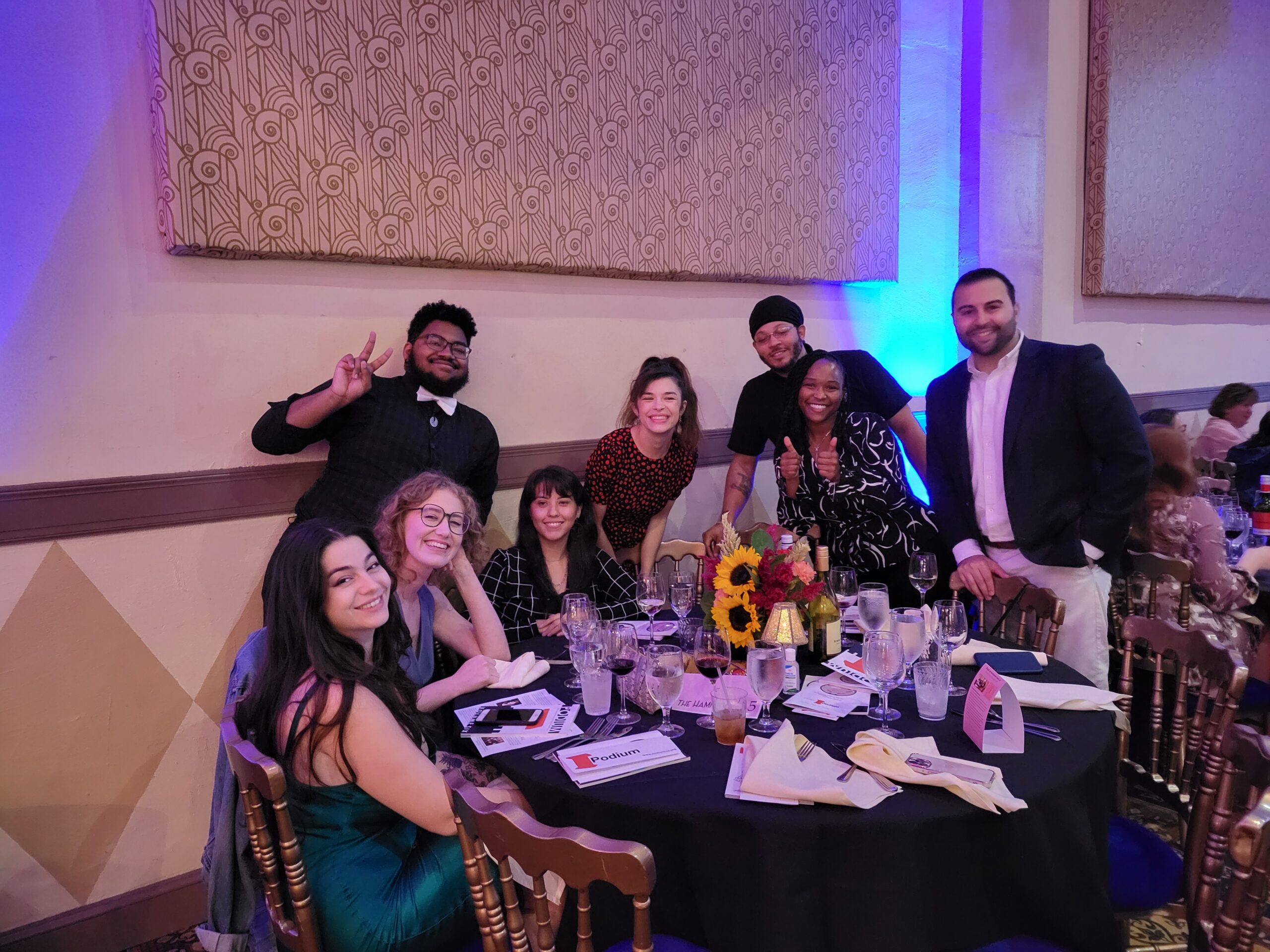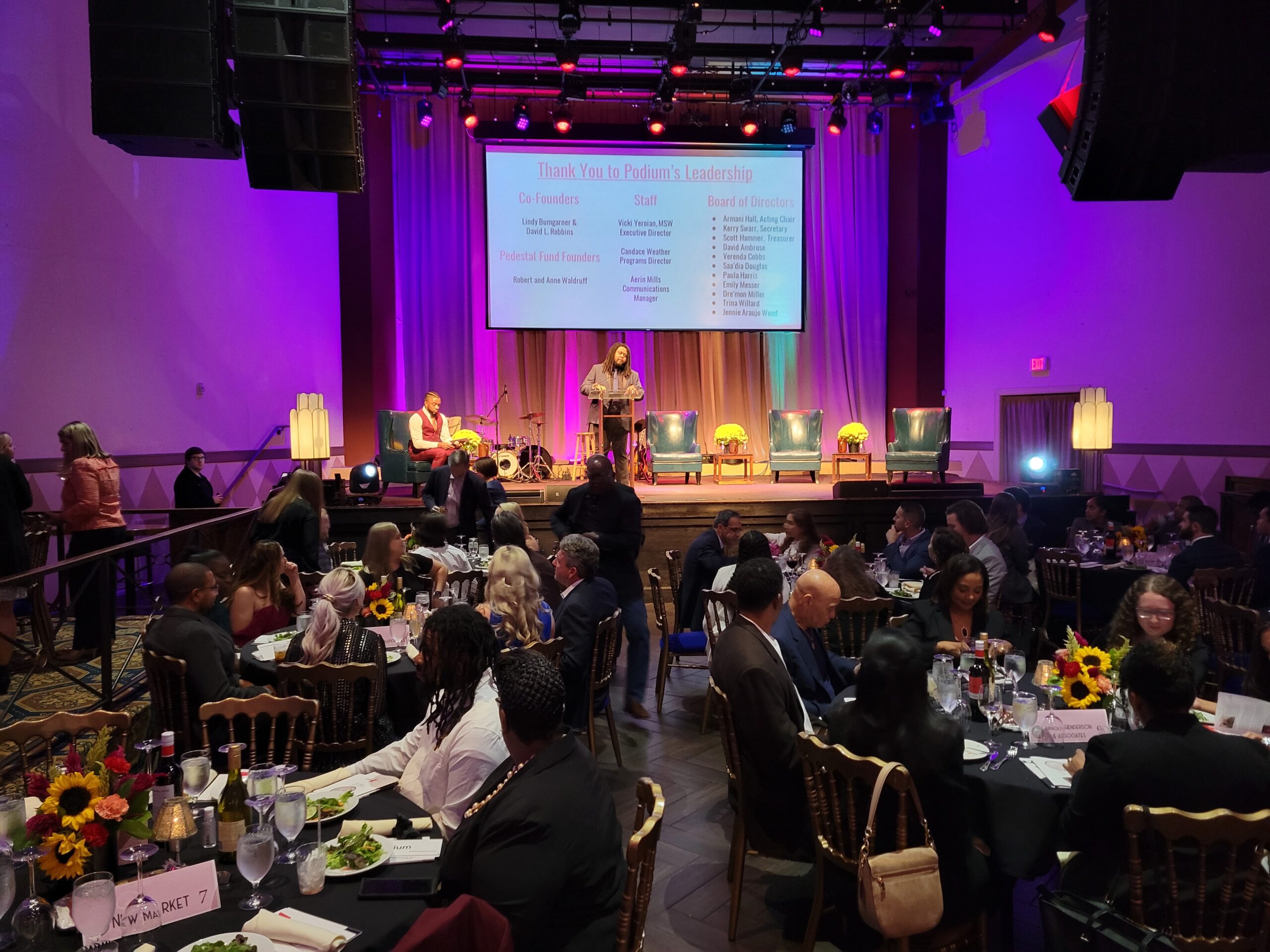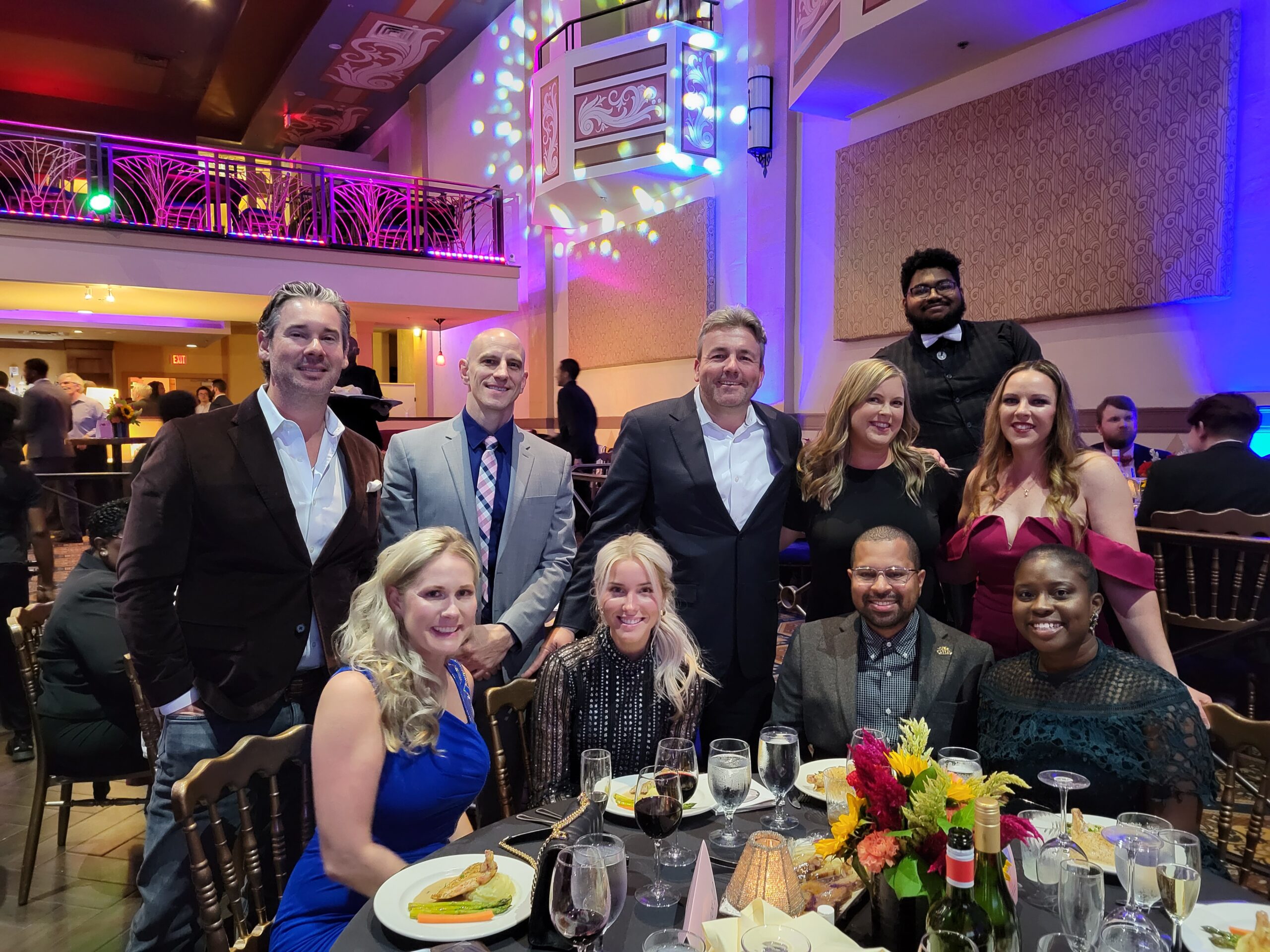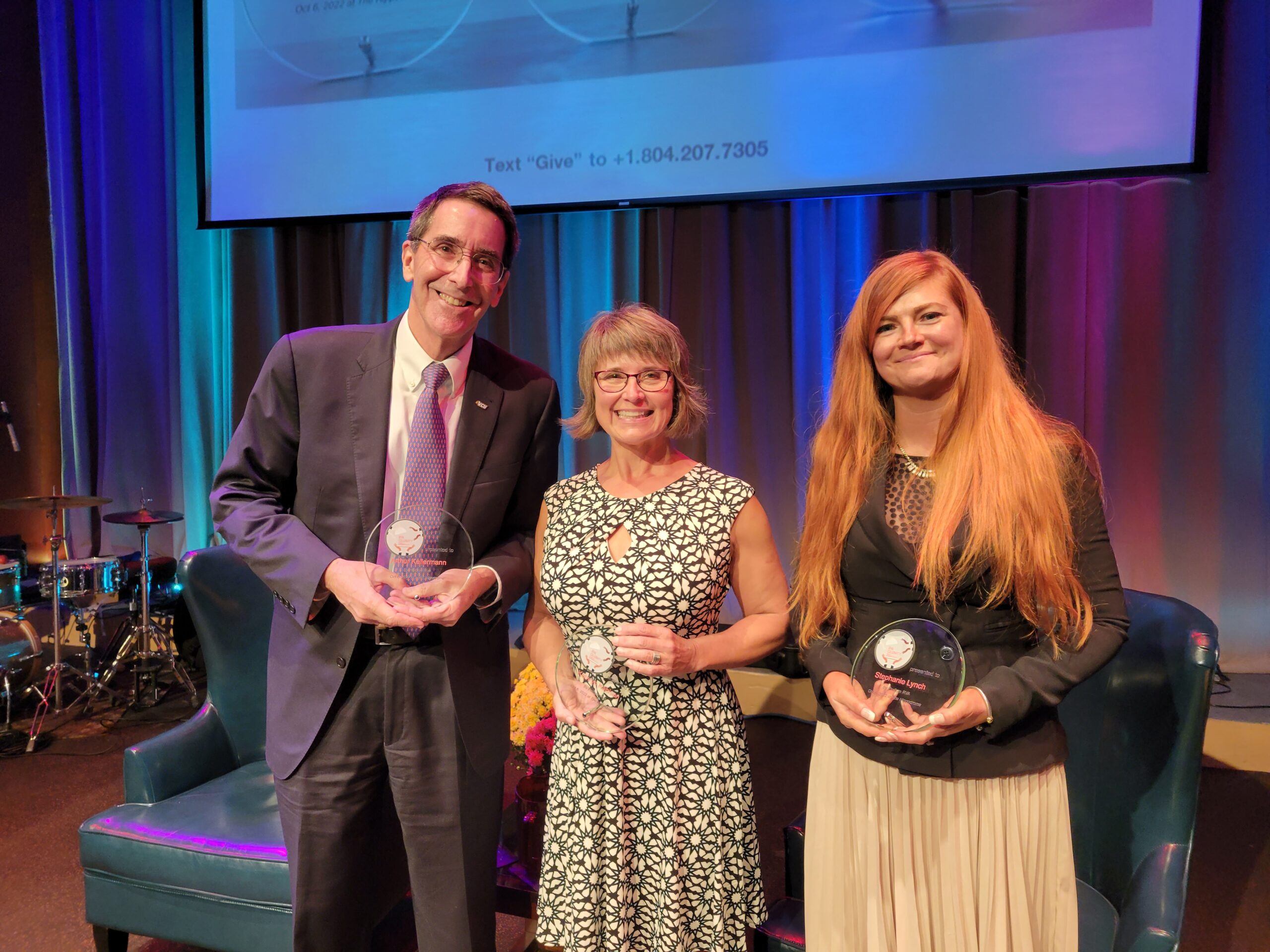 ---
2021 Dish at The Hippodrome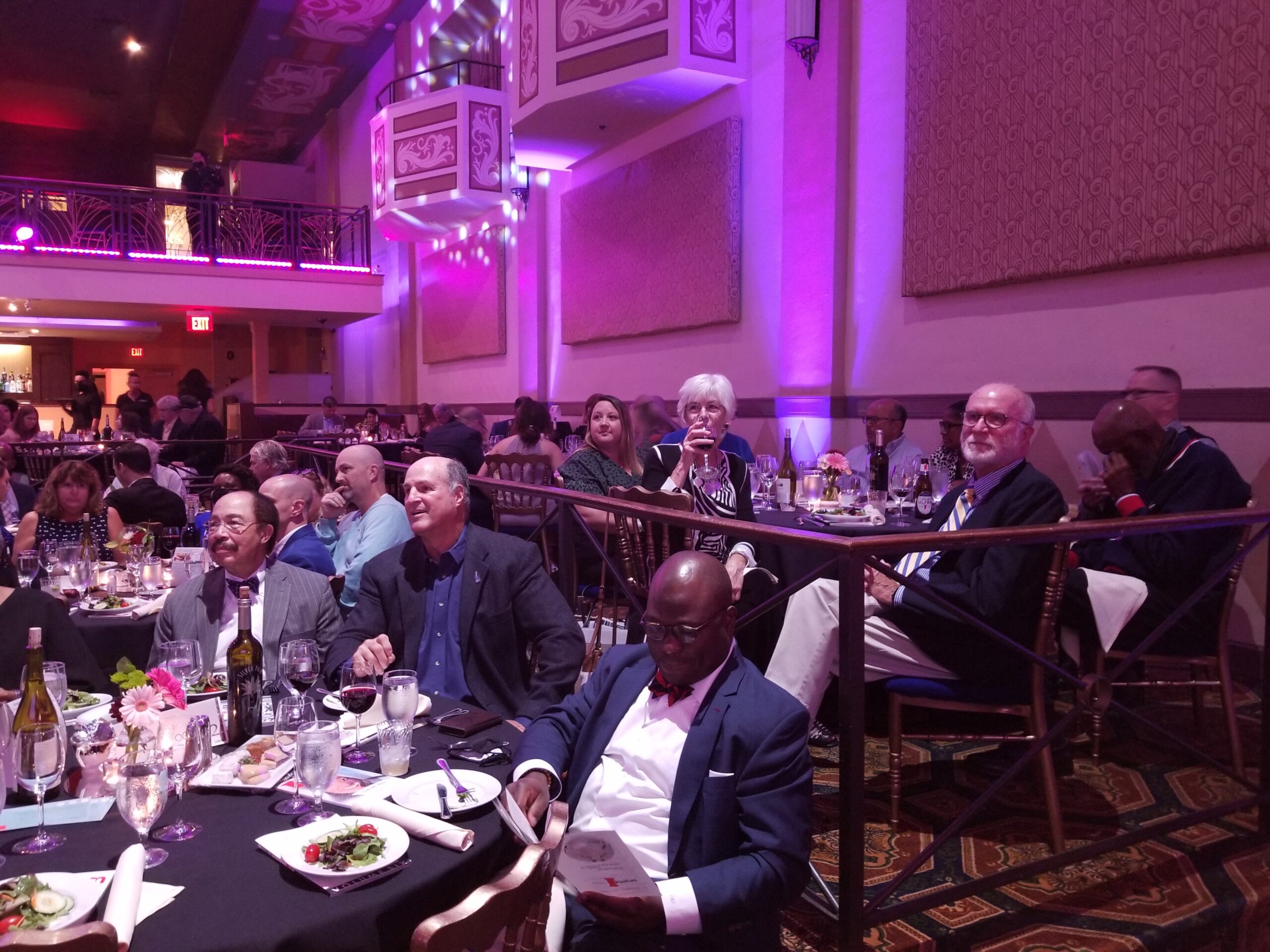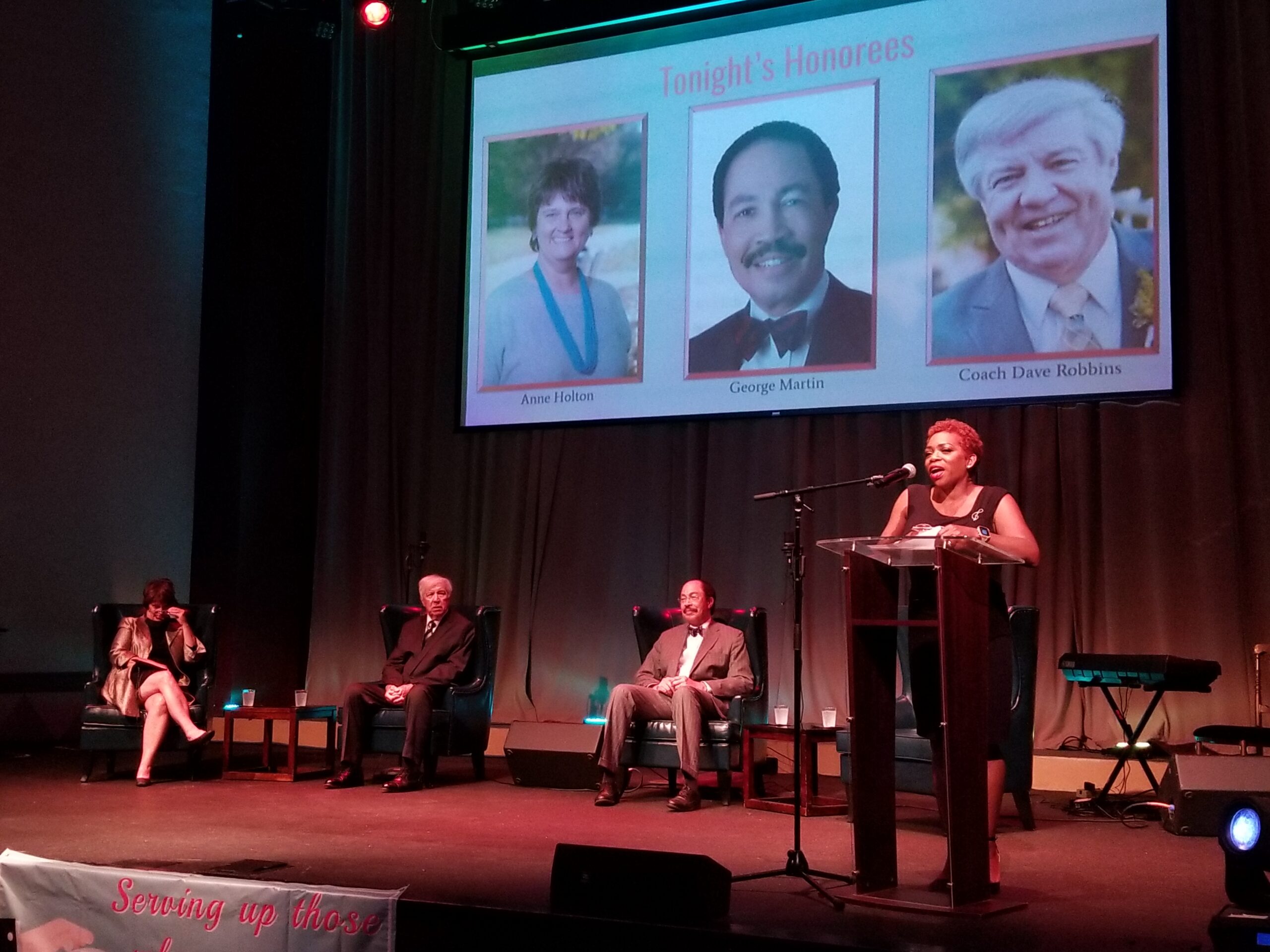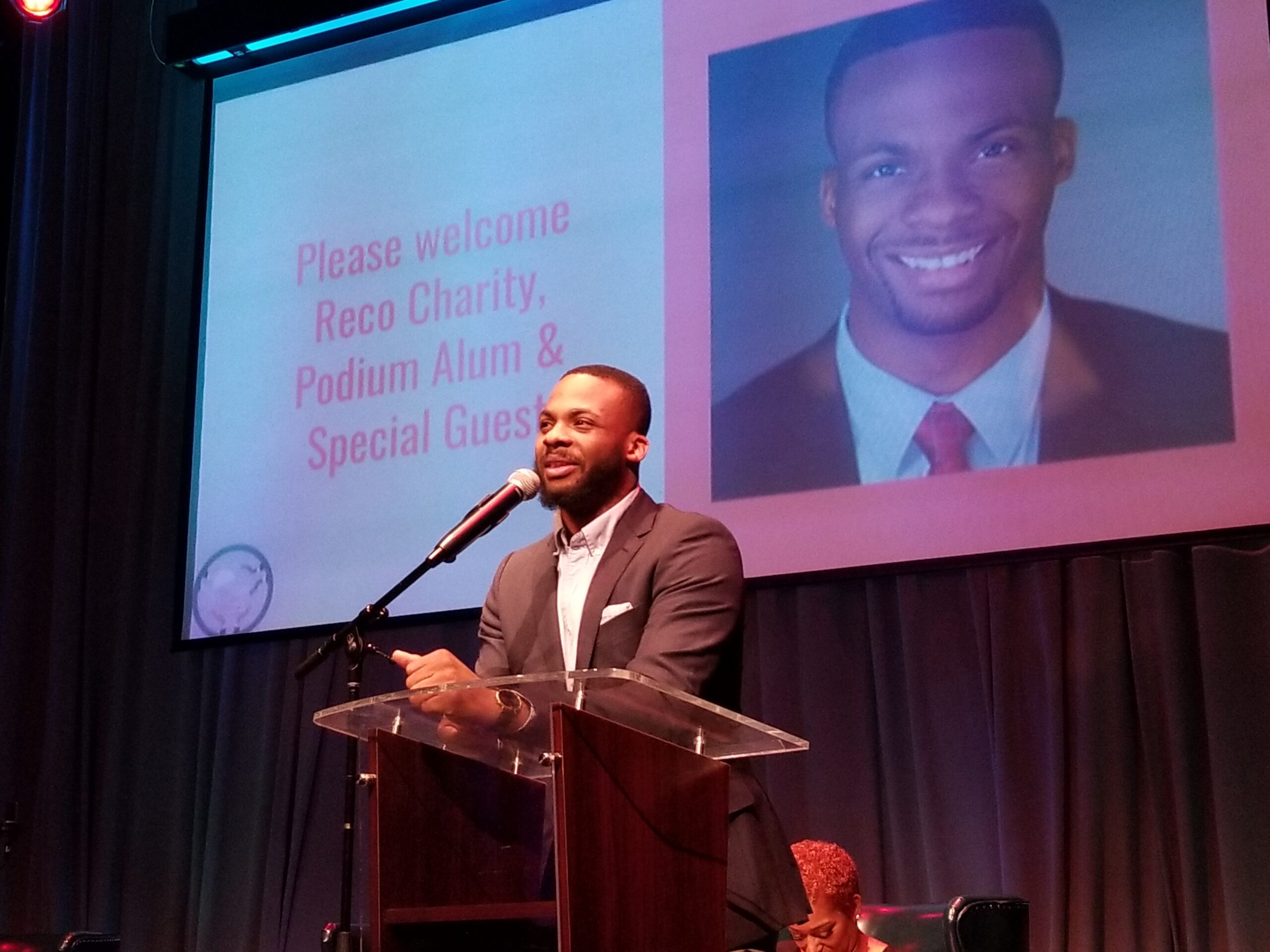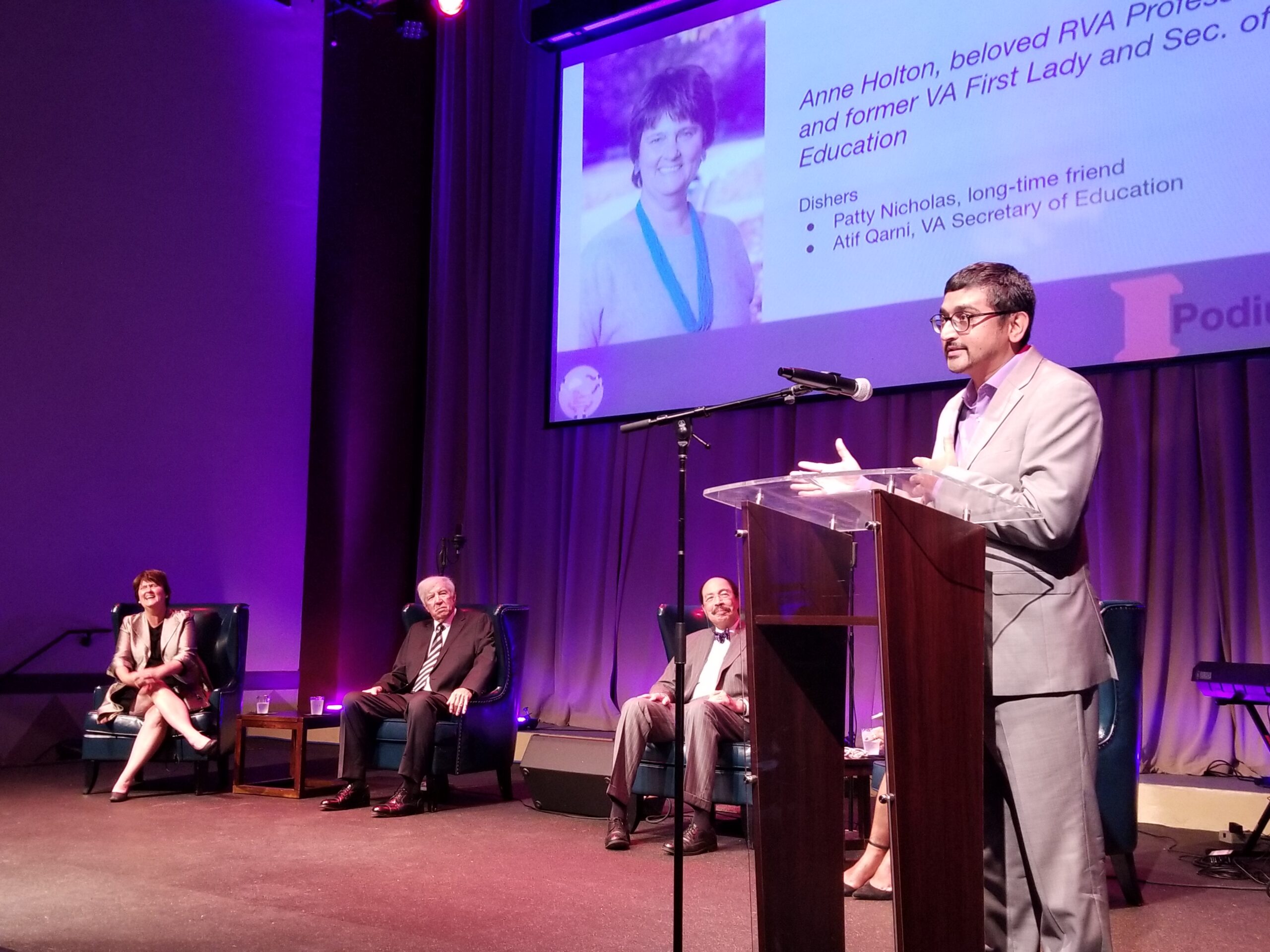 ---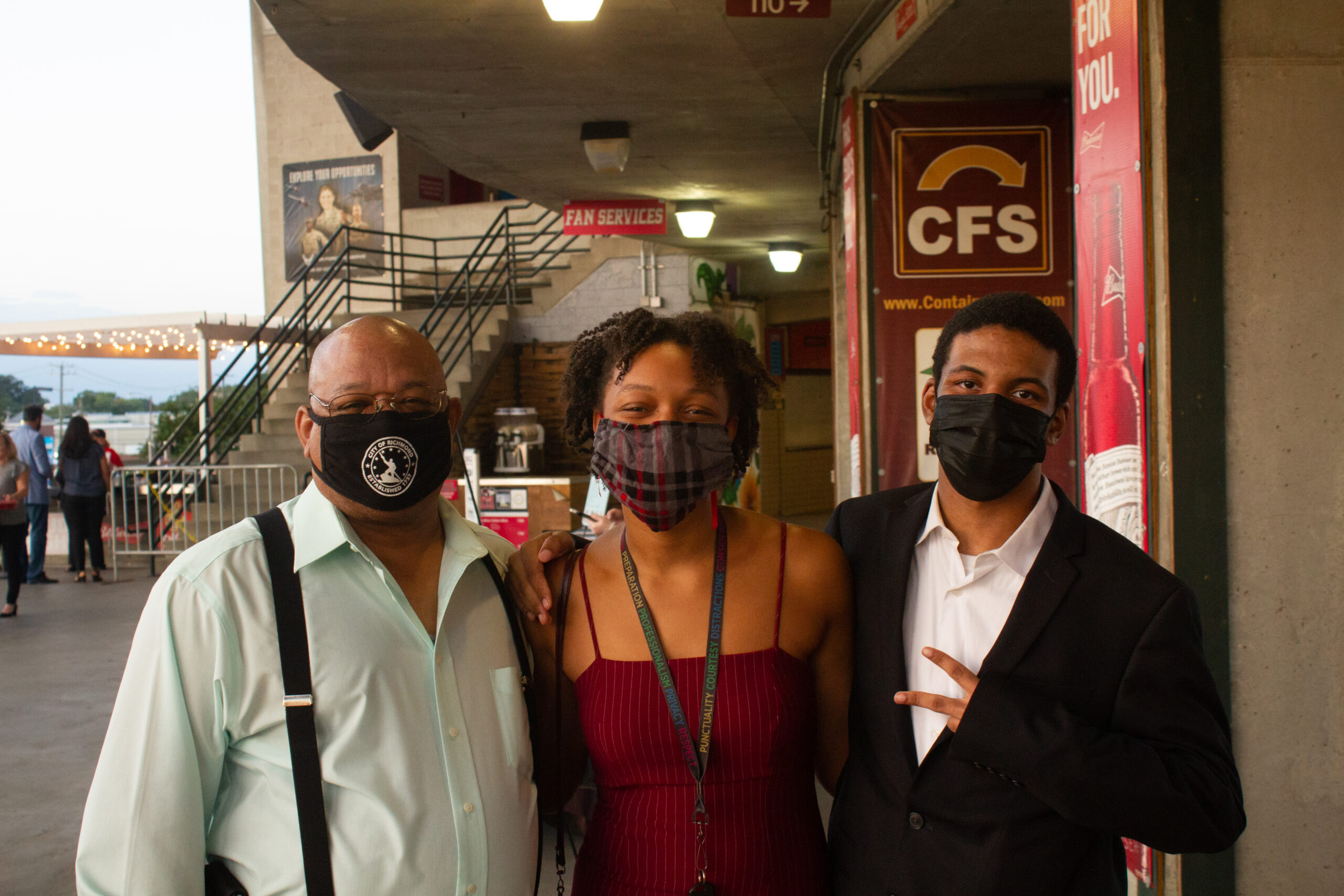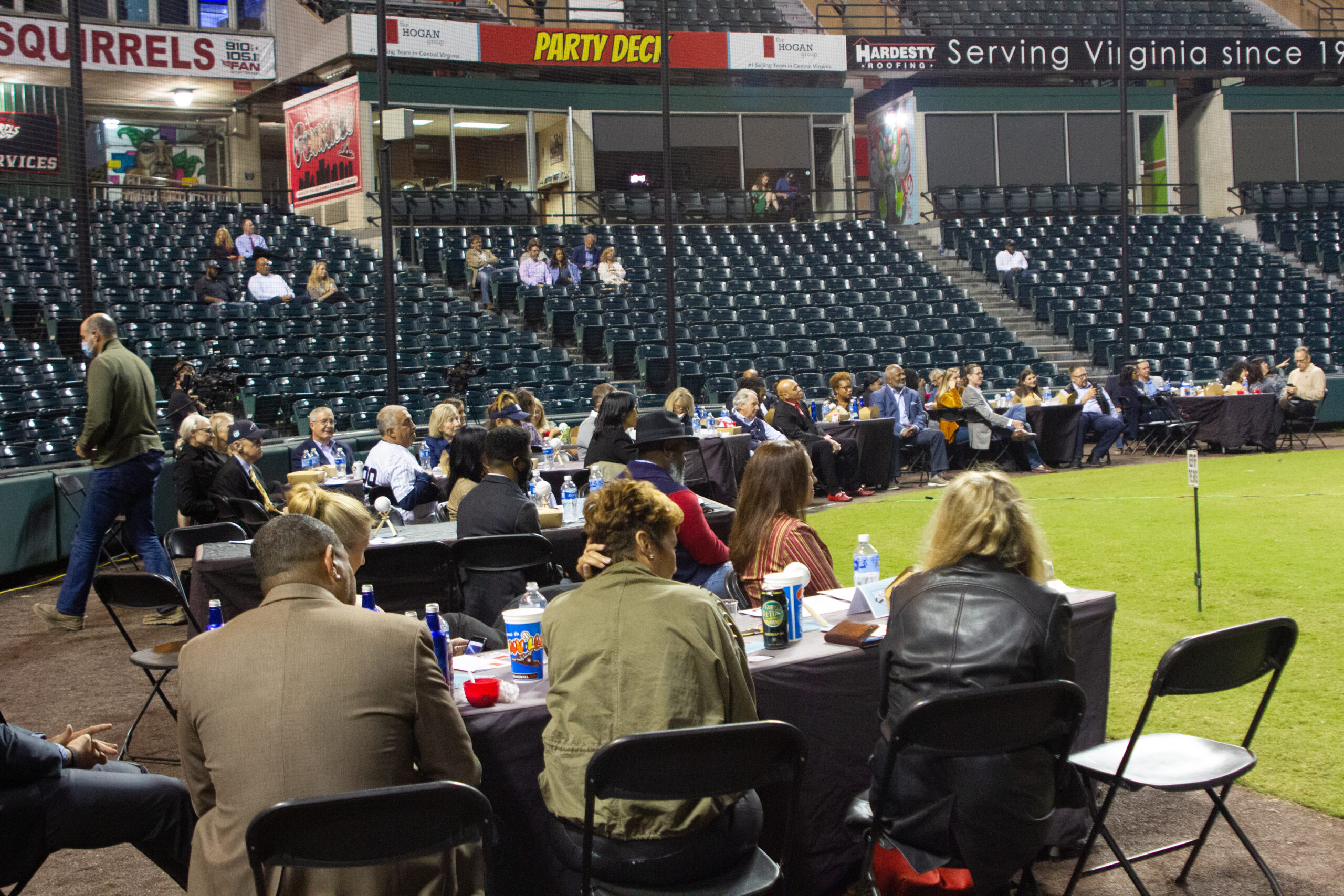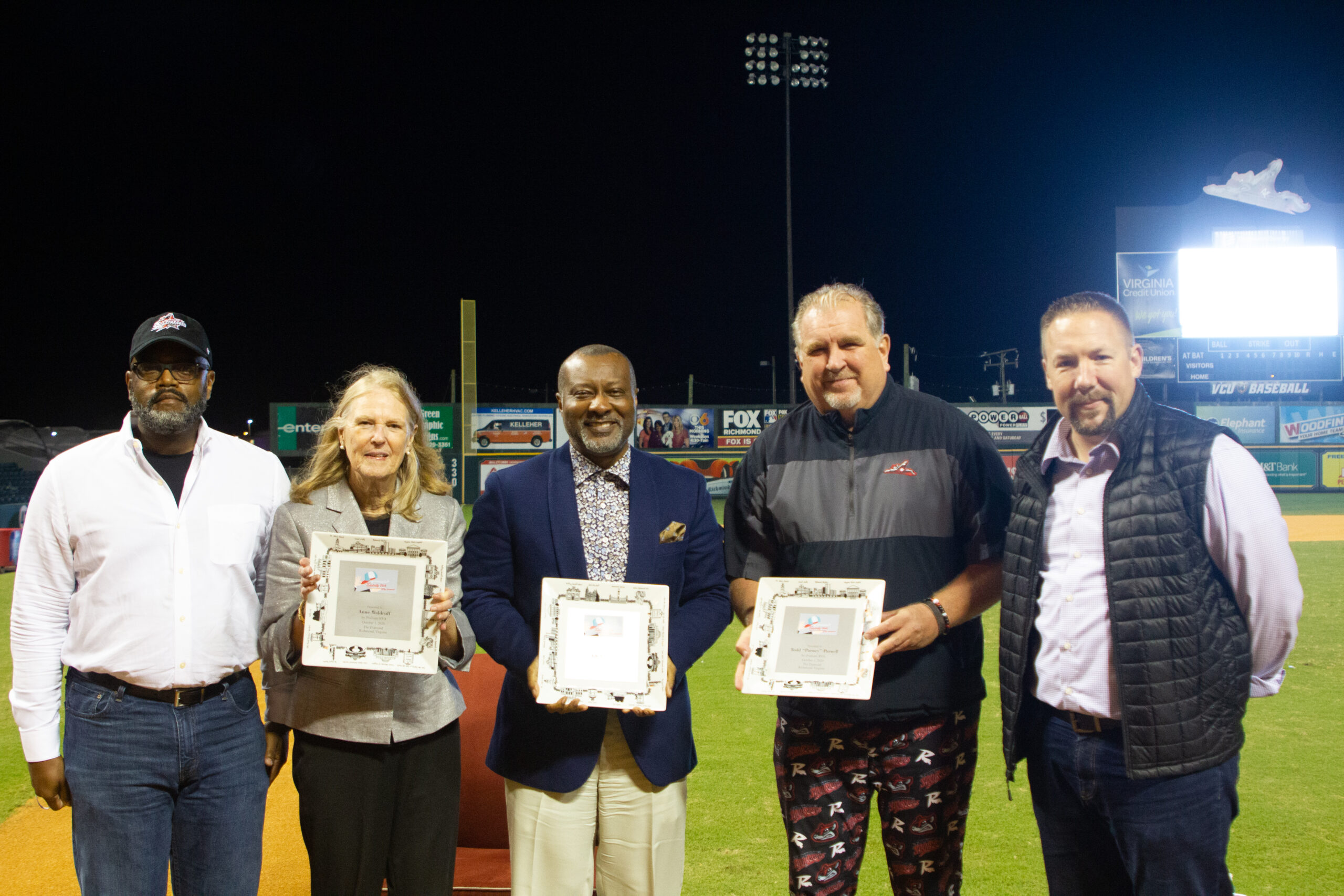 ---
2019 Inaugural Dish at The Hippodrome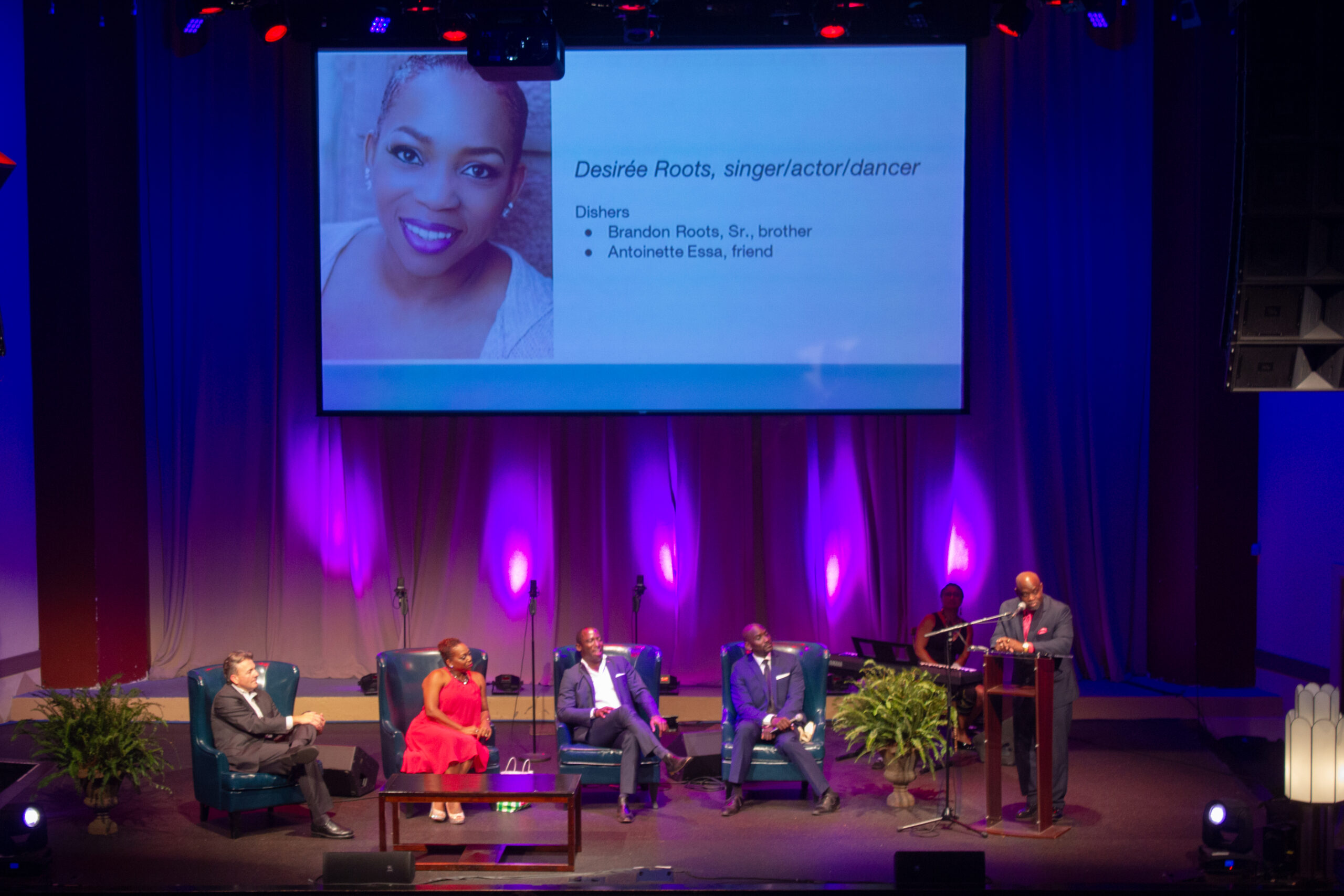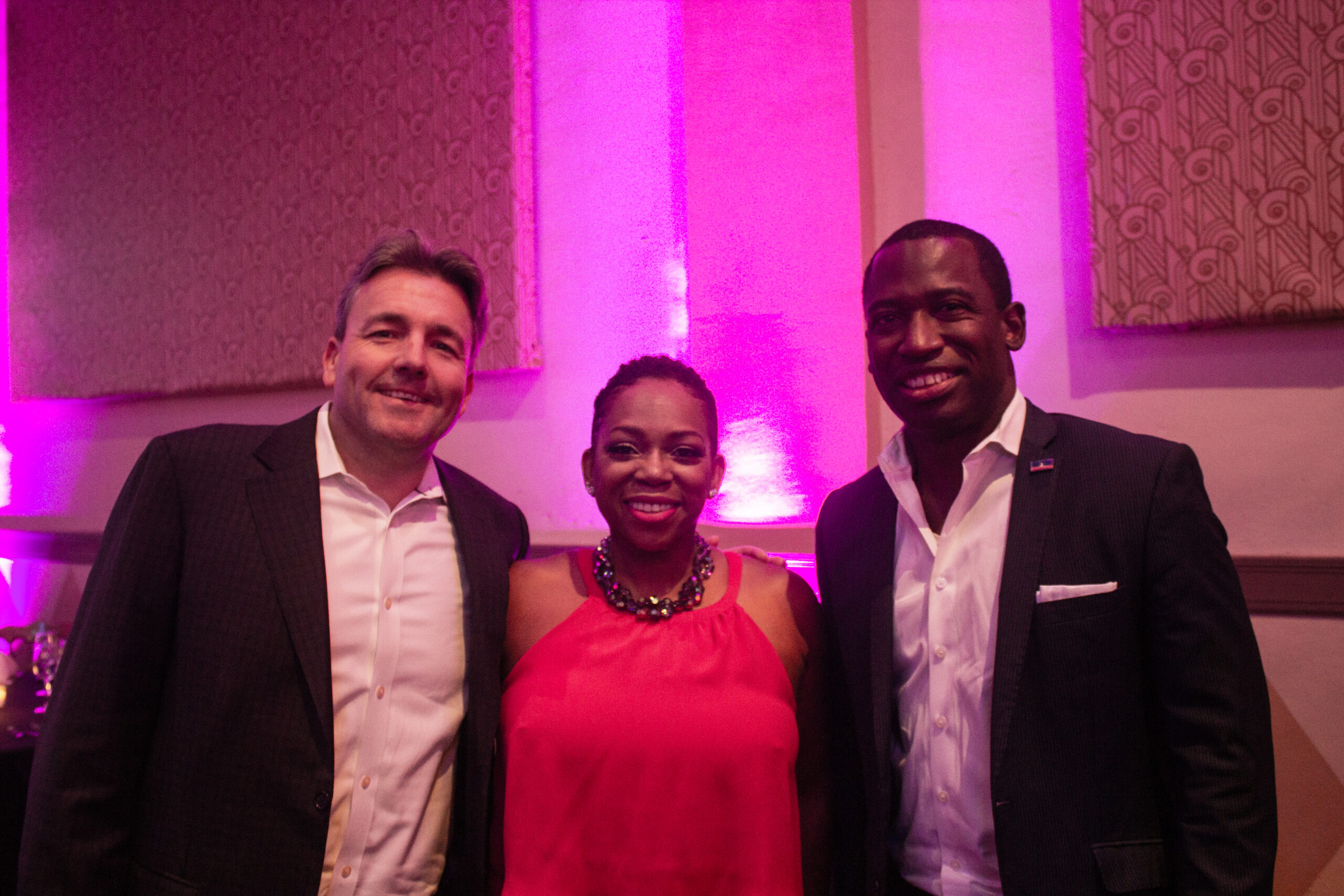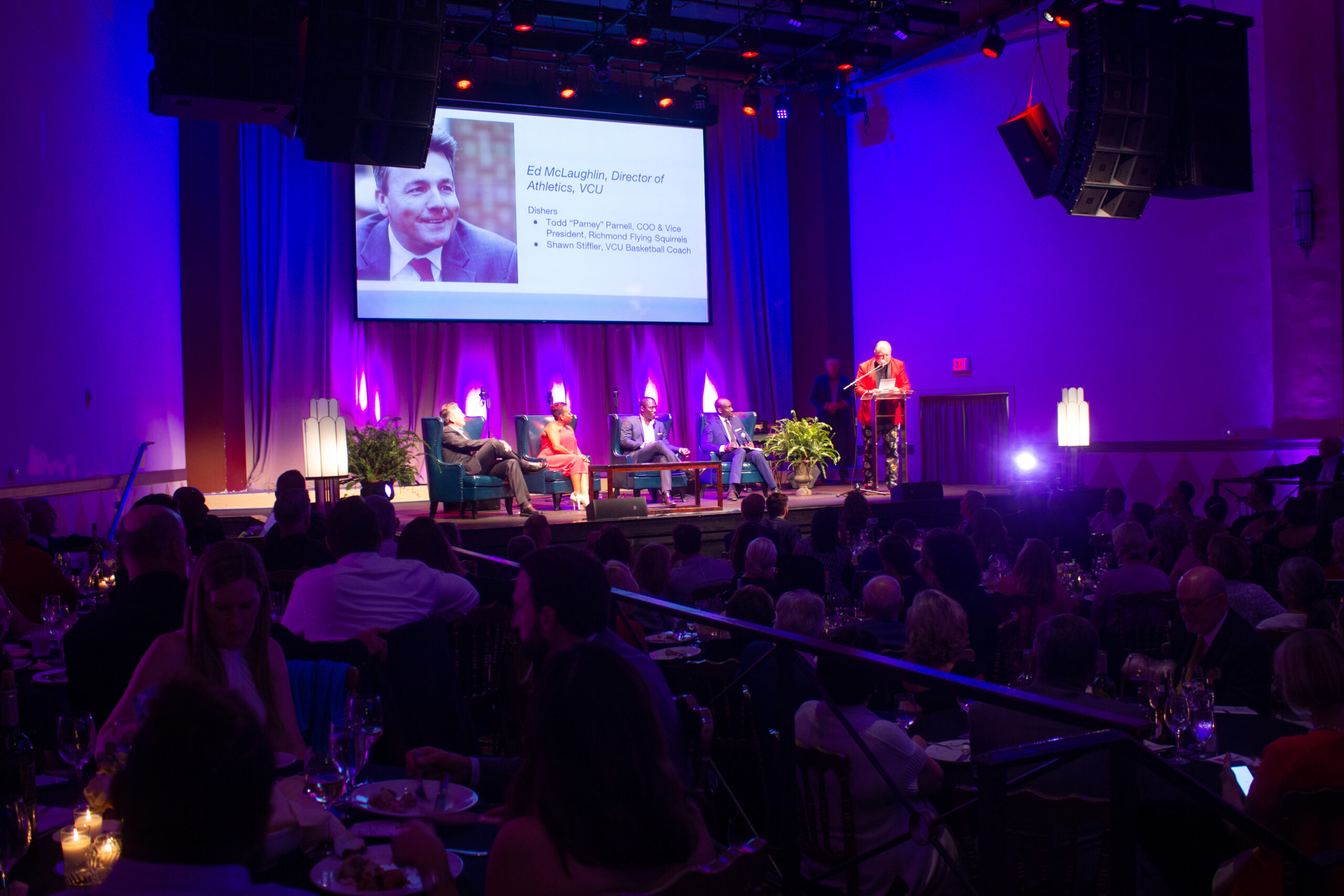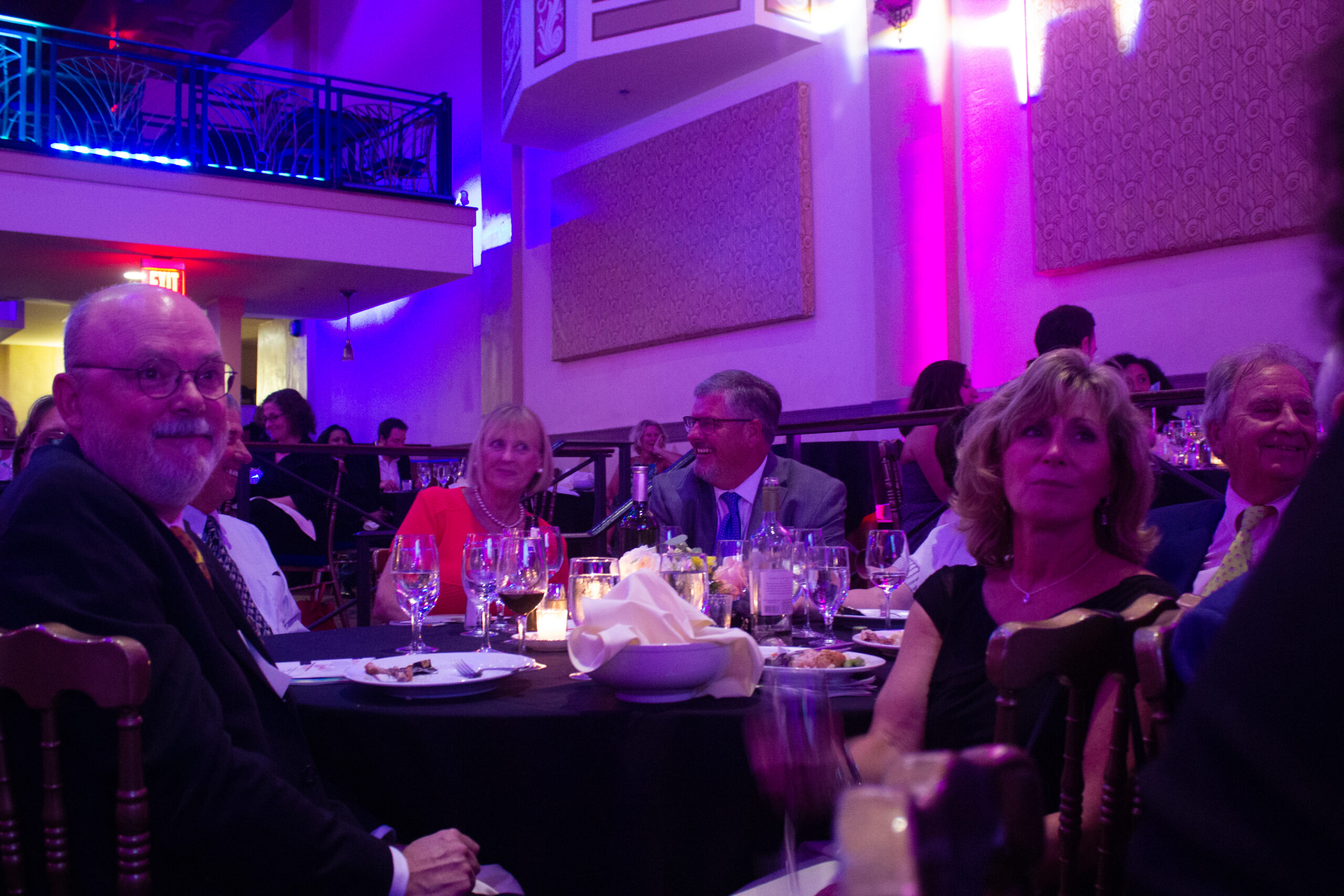 ---
Alumni Speeches Presented During the Dish
Podium celebrates everyone who makes a stellar impact, from our middle schoolers learning how to turn paragraphs into essays, to our Board members, community partners, and volunteers. Podium honors its youth during their end of session showcases, annually awards three multi-year Excellence in Education college scholarships through its Pedestal Fund, and celebrates its supporters every December during awards night. Podium celebrates its annual top fundraiser with our Biggest Heart Award, our most passionate advocate with the Robbins Award, and our person of greatest impact with the Hammer Award.
---
Dec 2021 Supporter Awards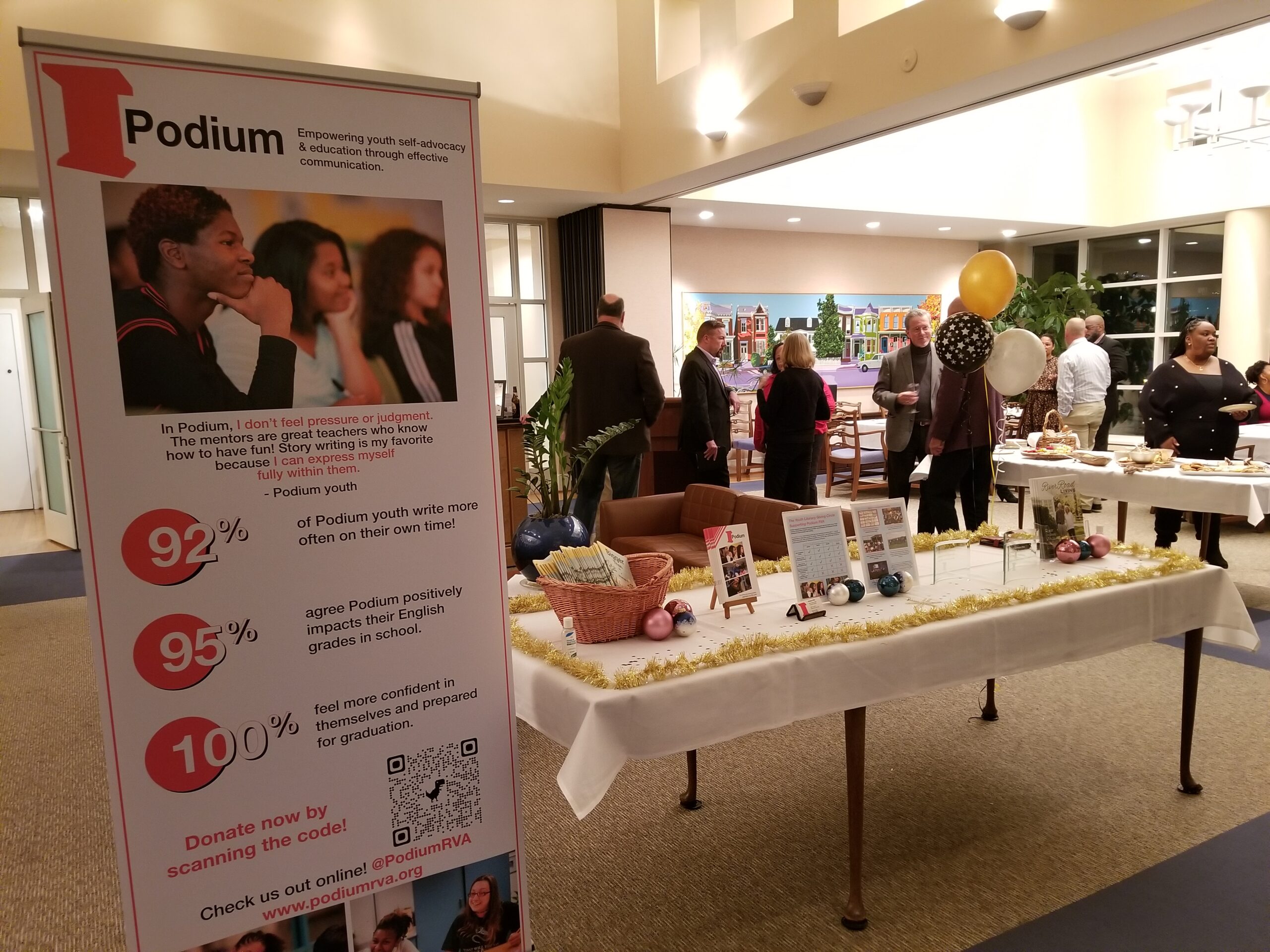 ---
---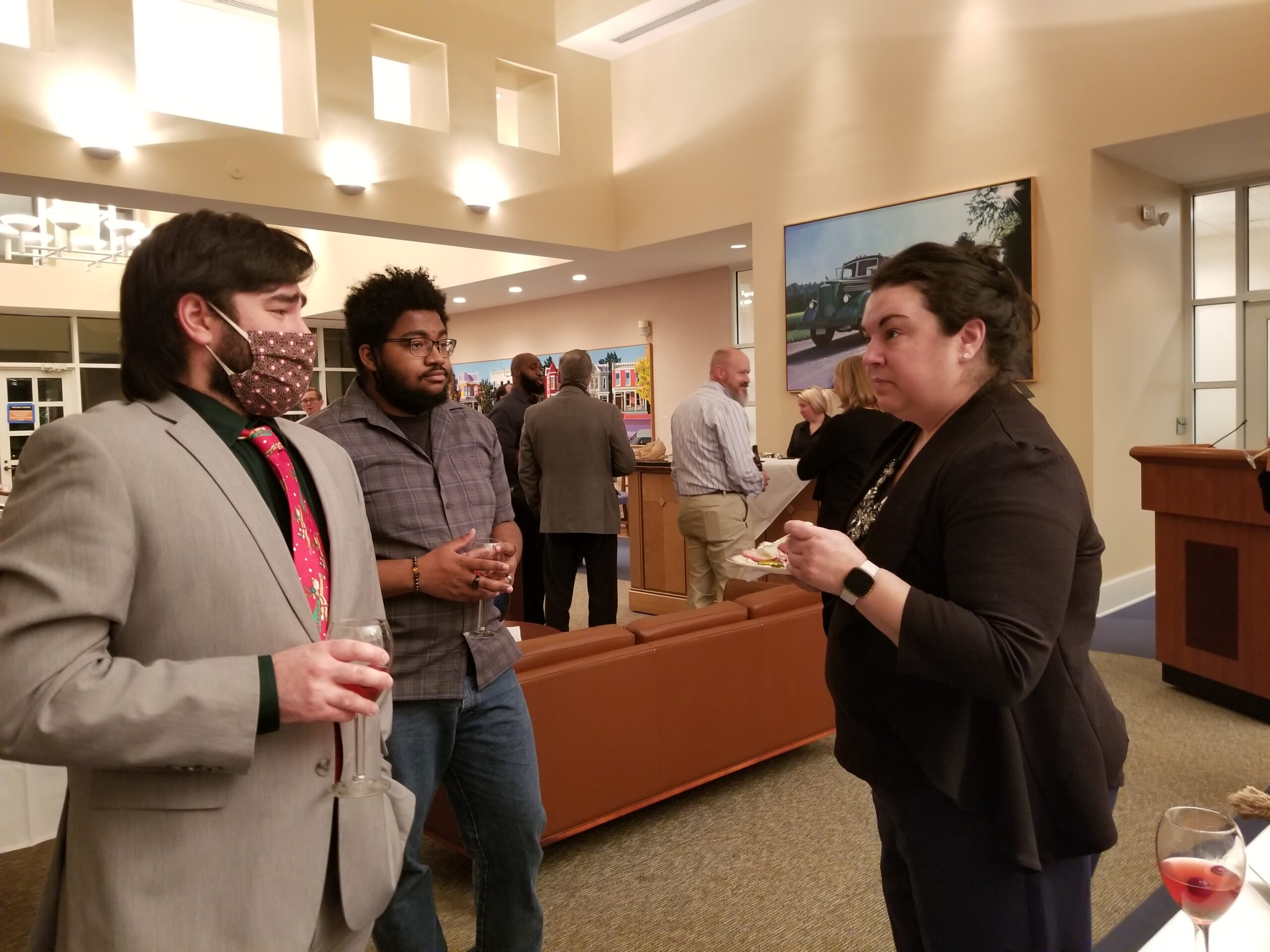 ---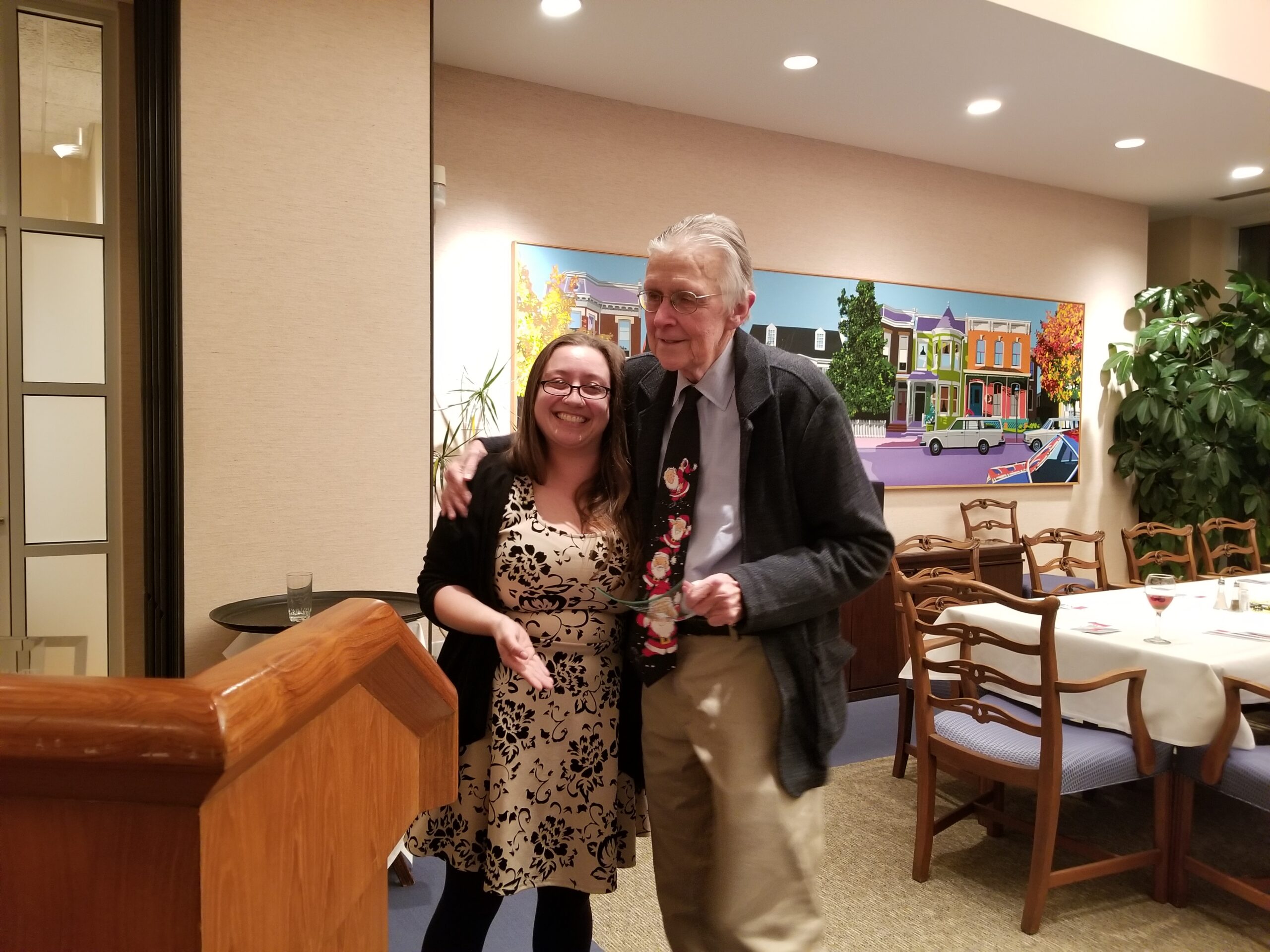 Biggest Heart Award, created in honor of Pedestal Fund founders Robert and Anne Waldruff
Hammer Award, created in honor of Podium trustee Scott Hammer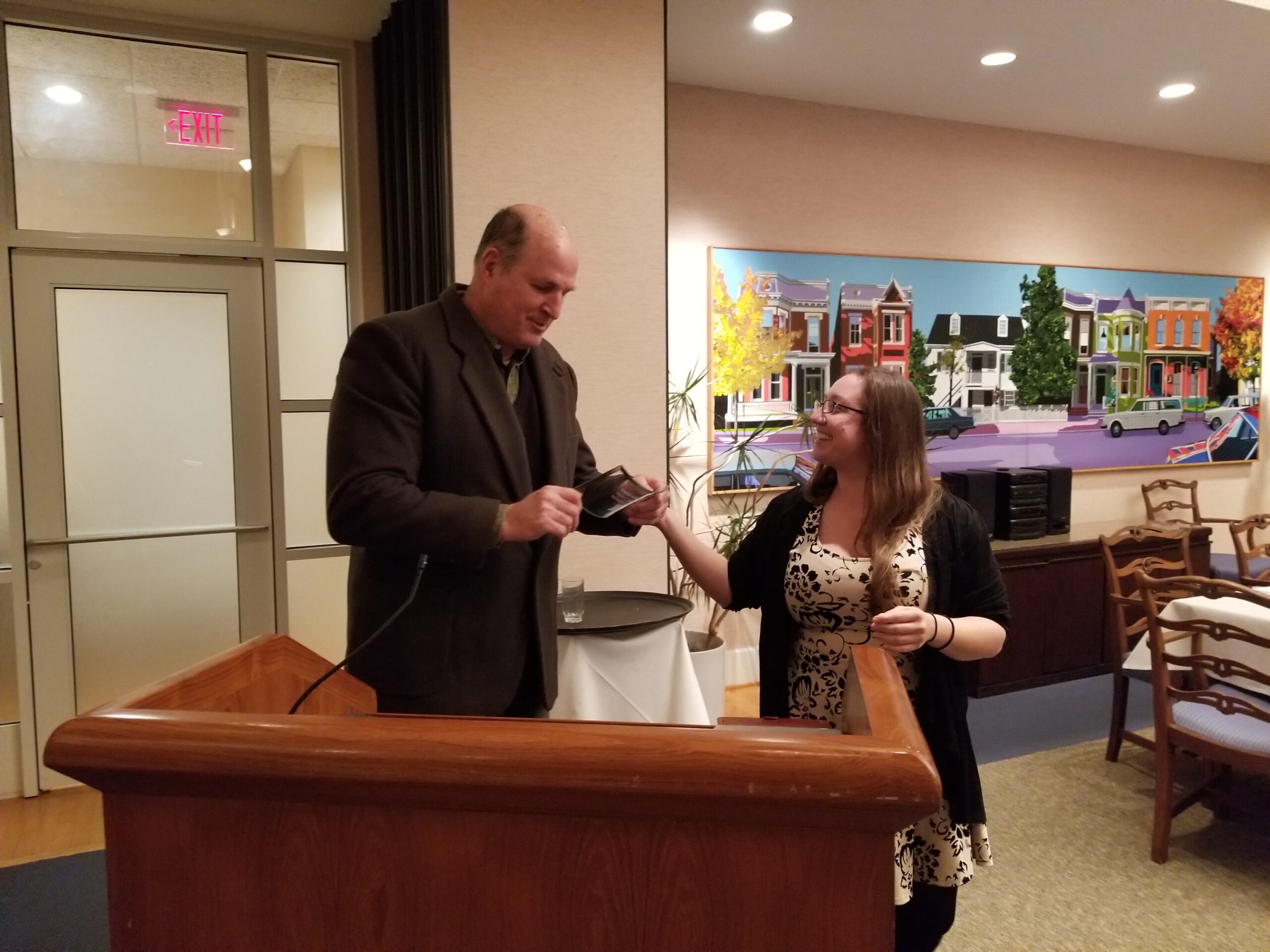 Robbins Award, created in honor of Podium Co-founder and trustee David L. Robbins
---
May 2022 Scholarship Awards
---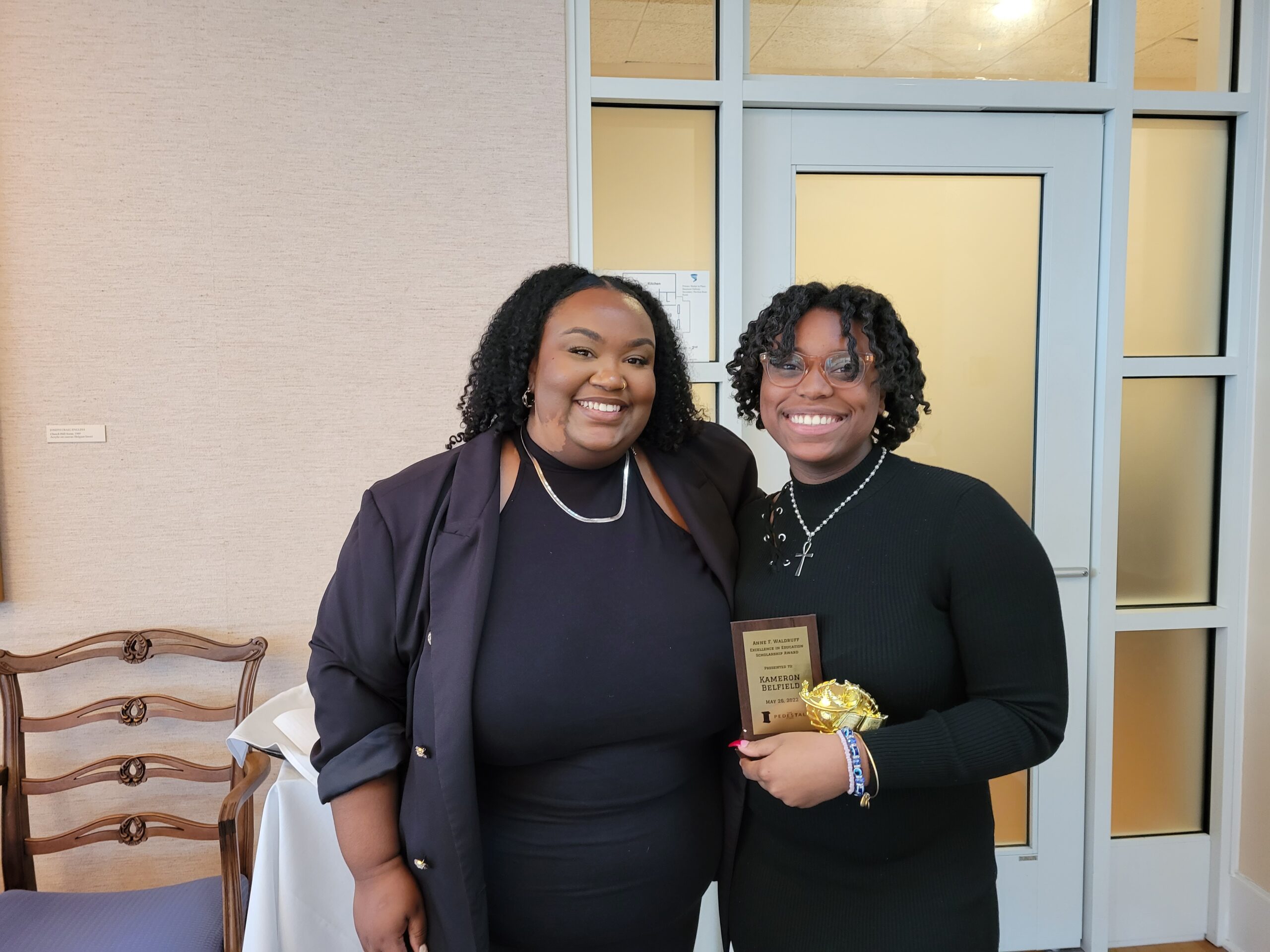 Scholarship Winner Kameron Belfield, VSU
---
---
Scholarship winner Lael Washington, VSU
---
---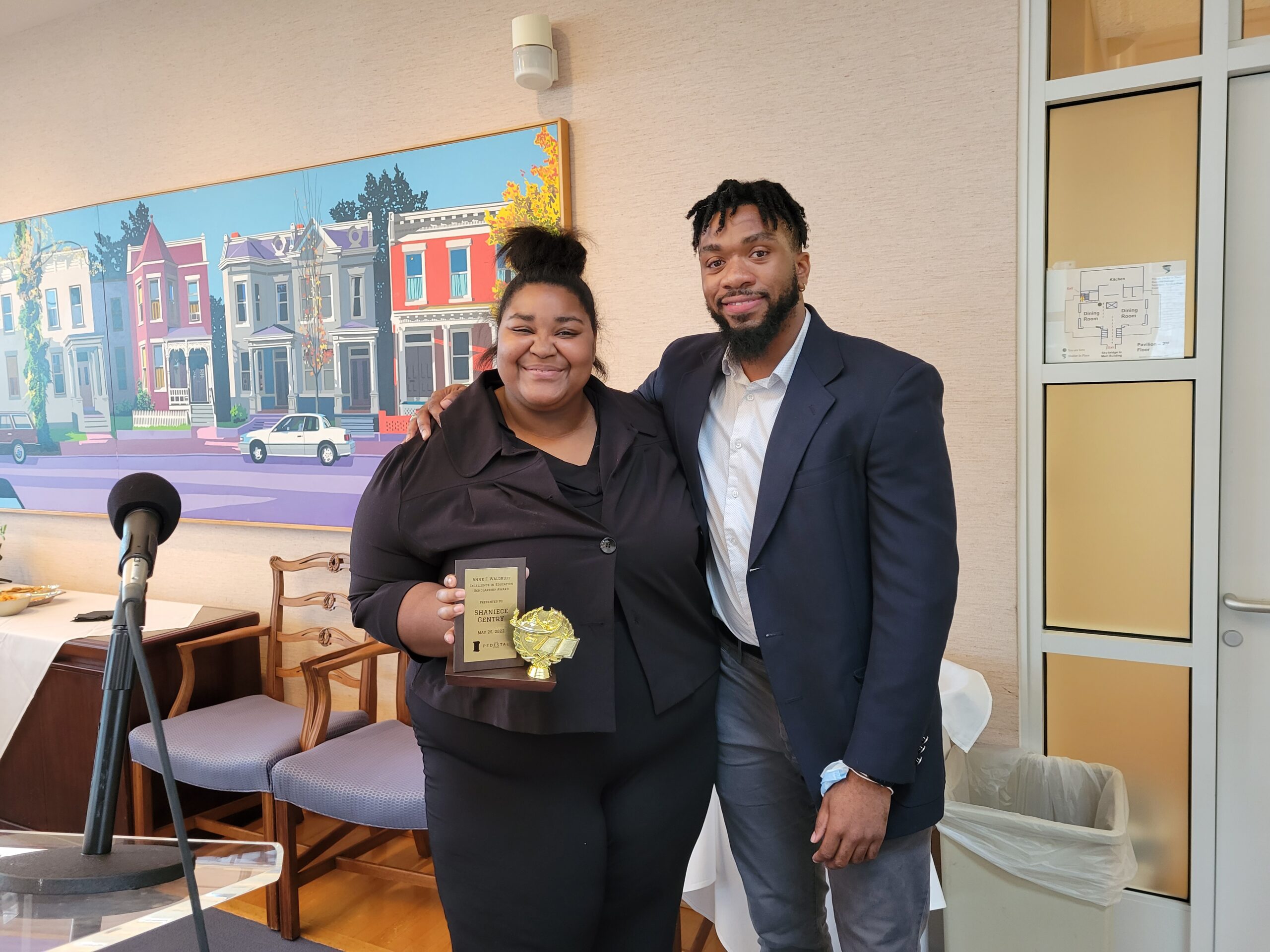 Scholarship Winner Shaniece Gentry, VSU
---